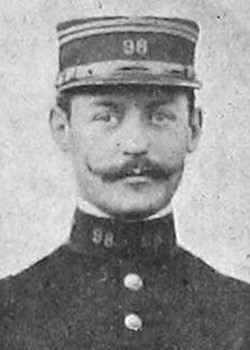 Marcel Rigault was born at Poitiers, Vienne, Poitou-Charentes, France 13 February 1886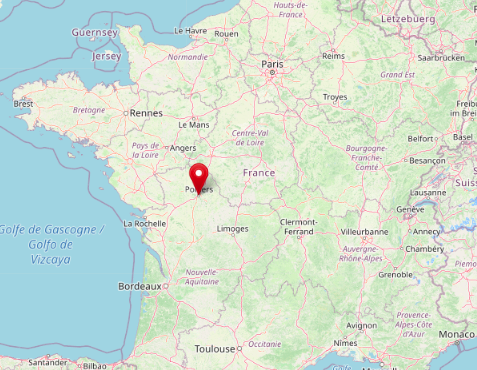 Marcel enlisted voluntarily into the 99e R.I. on 10th October 1906.
Promoted to Sergeant by the summer of 1907, he entered the Military Academy at St.Cyr in the Autumn of that year.
Commissioned in September 1909, he entered the 98e RI as a Sous Lieutenant before being promoted to lieutenant in October 1910.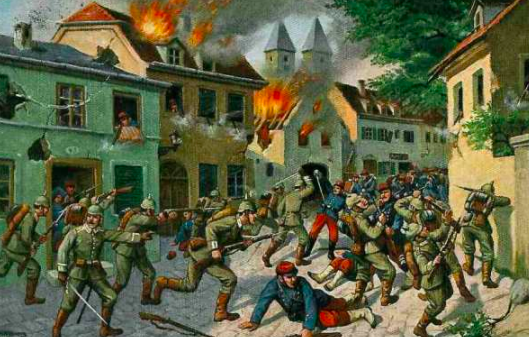 In action from the second week of August 1914, Marcel fought in the Battle of Sarrebourg, before taking part in the Battles of Picardie.
Promoted to Capitaine on 27th September 1914, he was killed in action (shot twice in the head whilst observing German positions from the front line trench) in the Bois des Loges, Beuvraignes, Somme 7 October 1914.
His grave, a small chapel, is located in the village cemetery of Le Louroux Béconnais.
2187 Capt. Marcel Aimé Henri Rigault, 98e Régiment d'Infanterie
7 October 1914 killed in action
Research by David O'Mara