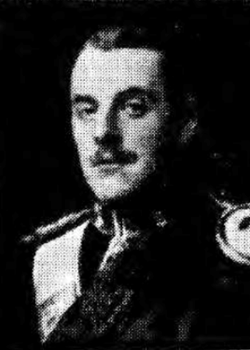 Ivor Phillips was born in Portobello, Edinburgh on 8 July 1882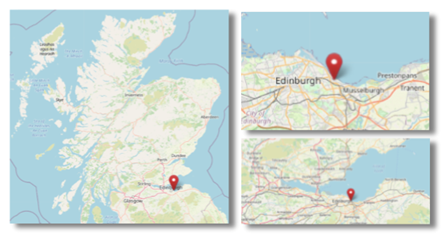 Parents George Grey Stewart Philips and Mary (née Moubray)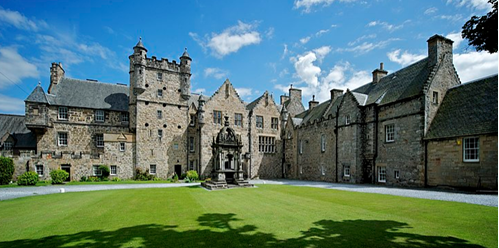 He was educated at Ardwreck Crieff and Lorretto.
31 Jan 1900 He joined the Black Watch (Militia)
1902 Attached to the York and Lancaster Regiment for service in South Africa.
In 1901 Ivor proposed to a girl who accepted his hand in marriage. This was not forthcoming and in 1903 Lieutenant Philips was successfully sued for breach of promise of marriage in the Edinburgh Court of Sessions. Miss Lily Whitehead, a booking clerk at the Royal Lyceum Theatre Edinburgh received £200 and expenses. 
Resigned his commission on return to Britain.

9 July 1908 married Amy Macdonald in St. Mary's Cathedral, Edinburgh. 
They had one child, Reginald, born 3 June 1909.
19 August 1914 he re-enlisted immediately on the outbreak of the 'European War' (sic) and was gazetted Lieutenant in the Reserve of Officers.
Assistant Recruiting Officer at Birkenhead, Cheshire.
10 December 1914 Promoted Captain (temp) 16th Cheshire Regiment.
Catching a chill while on a route march he died of double pneumonia at Prenton, a suburb of Birkenhead, Cheshire 8 March 1915.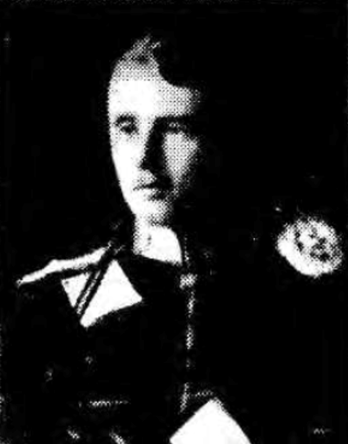 Ivor's brother in law Evan Macdonald was killed in action at the Battle of Aisne 20 September 1914.
Captain Ivor John Douglas Phillips 16th Bn Cheshire Regiment
Died of pneumonia 8 March 1915
Sources: De Ruvignys, Vol. IV, The History of the Cheshire Regiment in the Great War, The Bournemouth Daily Echo 17 February 1903, The Scotsman 10 July 1908, The Newry Reporter, 9 January 1902.