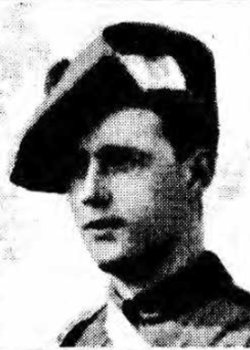 Born Leyton, Essex 18 August 1894.
Parents Ronald and Mary (née Stewart) both originally from Dingwall, Ross-Shire, Scotland. Ronald was an assistant head teacher. 
Colin was their third and youngest son.
In 1901 Colin, age 6, lived with his parents, five older sisters (including twins Lilly and Alice) and two older brothers, John and Ronald. His oldest sister, 17 year old, was a pupil teacher).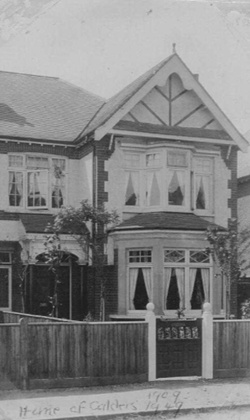 A decade later, Colin was living at 'Wyvis', 21 Seagry Road, Wanstead now 16, and still with his parents and five of his siblings with his father and three siblings all assistant teachers working for the county council and his brother Ronald a student teacher. 
Colin was educated Newport Road School, Leyton and the County High School for Boys, Leyonstone. He was a keen swimmer and diver, gaining his Royal Life Saving Society's Certificate and Medallion. 
He worked as a bank clerk in the London and South Western Bank Ltd before the war, then joined the London Scottish serving in France from January 1916.
He was killed in action at the Battle of Arras. 
Buried near Neuville Vitasse. 
Pte Colin Stewart Calder No.5785 1/14th Bn (London Scottish) The London Regiment (T.F.). 
9 April 1917 killed in action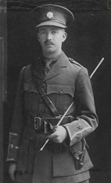 Older brother, Captain John Stewart Calder M.C. and bar (born 1889, served in the War with the 1st London Rifle Brigade. He died at Arras (28 March 1918.)
Sources: Du Ruvigny's Vol. iii; Census Returns 1901, 1911; Google Maps; Fold3 WFA Pension Records.