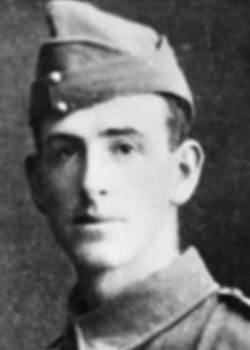 Alexander Stewart Burton was born on 20 January 1893 in Euroa, Victoria in Australia.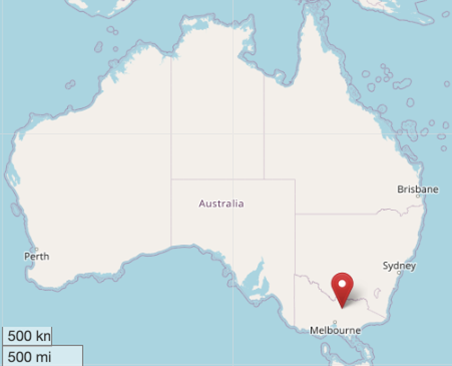 On enlisting, age 21 1/2, then an ironmonger, on 18 August 1914, he joined the 7th Battalion Australian Imperial Force.
He had served for 4 years in the cadets. 
On 19 October 1914 her embarked at Melbourne on active service.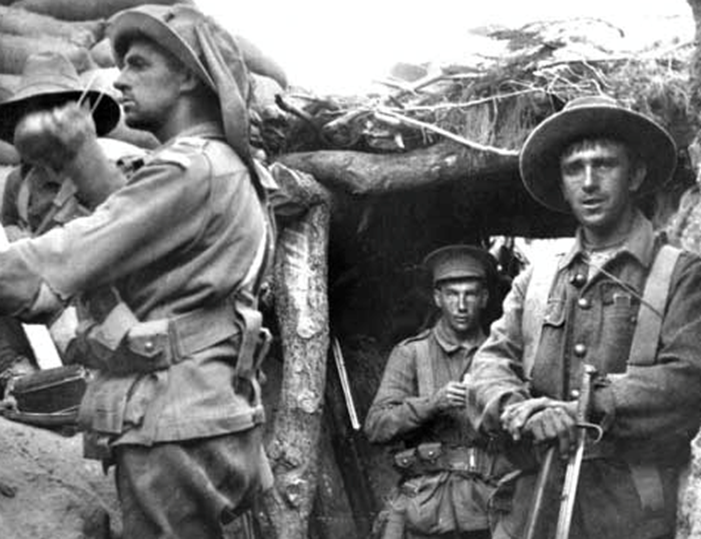 He was wounded 25 May 1815, rejoining the battalion on 18 May.
Having volunteered and taken part in the forcing of saphead D21 in the face of the enemy he was appointed Lance Corporal on 10 July 1915.
He was killed 9 August 1915 while repulsing a series of attacks on a trench they had just taken on Lone Pine, Gallipoli.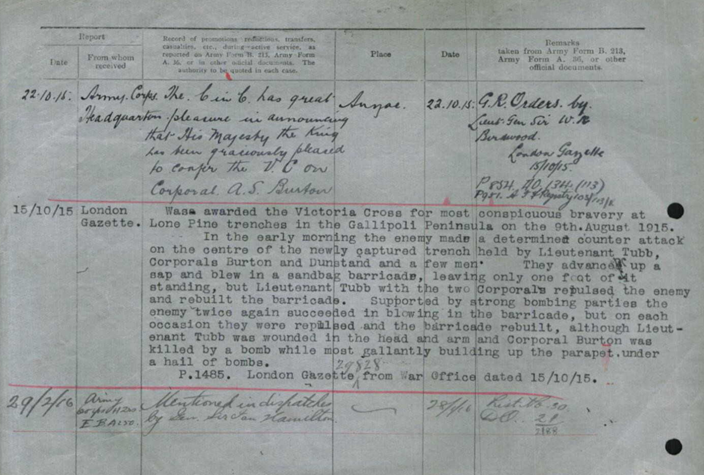 Following a counter-attack on the centre of a newly captured trench held by Corporal Burton and Corporal Dunstan and a few men, despite the attack the men repulsed the Turks and rebuilt the barricade. Another two times the enemy blew the barricade, and twice more Corporals Burton and Dunstan repulsed them and rebuilt it.
15 October 1915 Alexander Burton was awarded Victoria Cross and on 28 January 1916 mentioned in dispatches by Sir Ian Hamilton. 
Cpl. Burton has no known grave. His name is commemorated on the Lone Pine Memorial at Gallipoli.
An oak tree, and a bridge at Euroa, Victoria, are dedicated to his memory.
During the period between his being wounded, and enquiries from his father over his wellbeing, Alexander was killed. At first Alfred had to repeatedly request confirmation of his son's status. Post took a month to travel between Australia and the Mediterranean. 
REFERENCE
The Foreign & Commonwealth Commission. Material used free of copyright based on Creative Commission Copyright.
Further detail from numerous documents available on Ancestry. 
Lone Pine : The Battle in Brief. AWM London