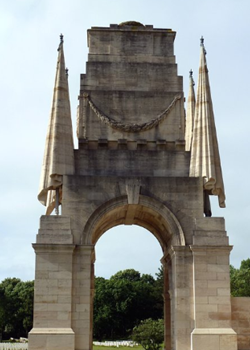 James Churchill was from Hoxton, London and born 11 April 1895.
James was the son of William and Rosetta Ann Churchill and they lived at . His mother died in 1901 when he was six.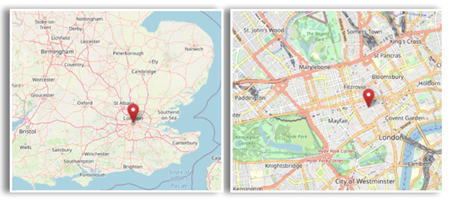 He married 17 year old Mabel Tomson (born on Christmas Day 1895) in October 1913 - their daughter Mabel Florence was born the following month on 12 Nov 1913. They had a second child, George James, born 1 Feb 1915. They lived in Hoxton, Shoreditch. James was a pastry cook. 
According to his extant British Army Service Records James enlisted in Camden Town on 7 June 1915. At only 5ft 2in tall he would not have officially been able to enlist eearlier.
On a number of occasions he was unwell, unfit and restricted to camp duties. At the beginning of June 1916 he is reported to be suffering badly from shell shock  and later that month he 'deserted to the depot'. The following year he was wounded in action (September 1917) before being returned to his unit. 
This detail was readily available on his Pension Record Card that are available for Western Front Association members to search for free.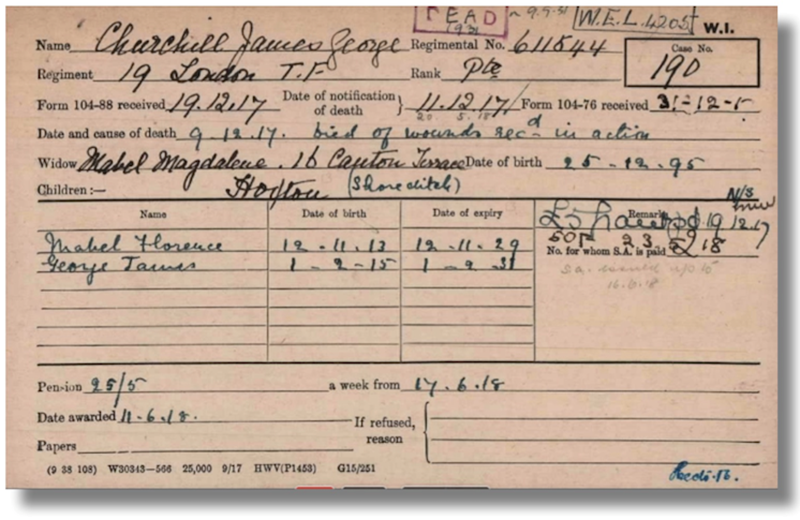 James George died of gas (wounds received in action 30 November 1917).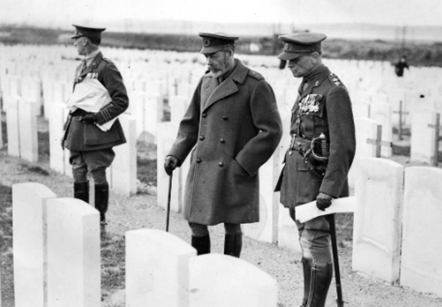 James George is buried in the cemetery at Etaples. 
611544 Pte James George Churchill, London Regiment 
Died 9 December 1917
After his death a few items were returned to his wife: cigarette case, photographs and a 'religious book'.
The following year Mabel (Mrs M Churchill) wrote hoping for a few particular personal items.