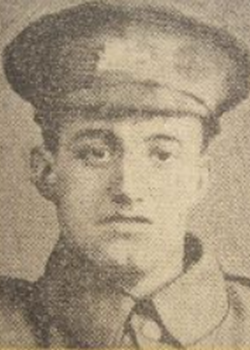 Edmund Hewitt was born in Burnley in 1893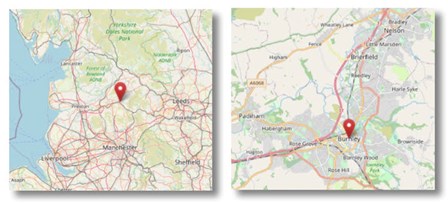 At the 1911 Census Edmund was one of six children, including parents and a border, living across a combined six roomed dwelling on Mount at 21 and 23 Mount Pleasant Street. Father John was a Grocer, daughter Nancy a housekeeper, whilst all others from ages 13 to 54 worked as weavers.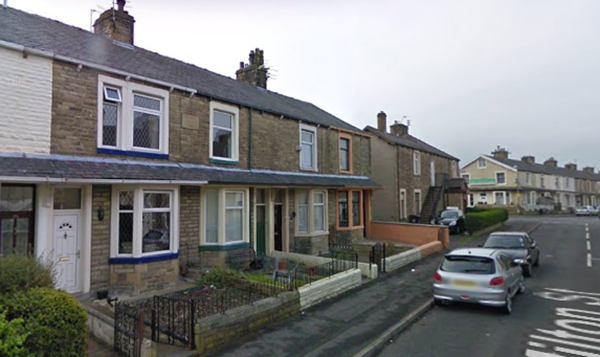 He married Caroline on 8 August 1914, Edmund Hewitt was living at 27 Milton Street, Burnley, Lancashire, when he enlisted in September 1916.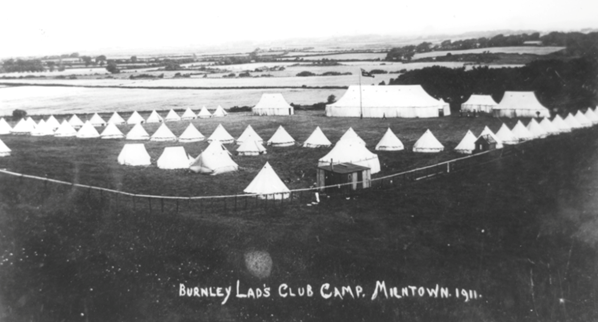 He was a member of Burnley's Lads Club and a weaver a Kippax and Redman. 
His WWI Medical Record gives him as 5ft 5 ¼ and weighing 8 stone (or a little under 51 kg).
Edmund went out to France via Folkestone the week before Christmas on 14 December 1916 arriving in Etaples on the 16th.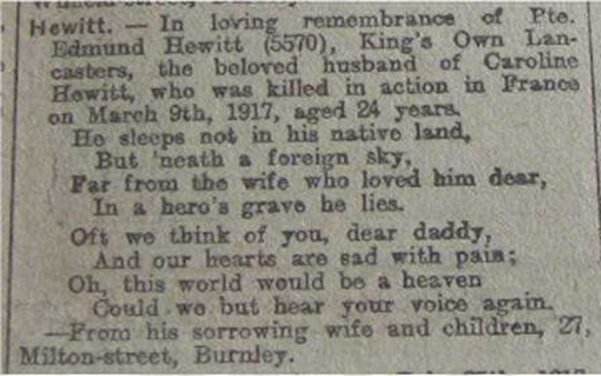 His first son, also called Edmund, was born  the year before 13 March 1915. A second son Herbert was born 10 July 1916. On his death his wife was left with two children under the age of 2.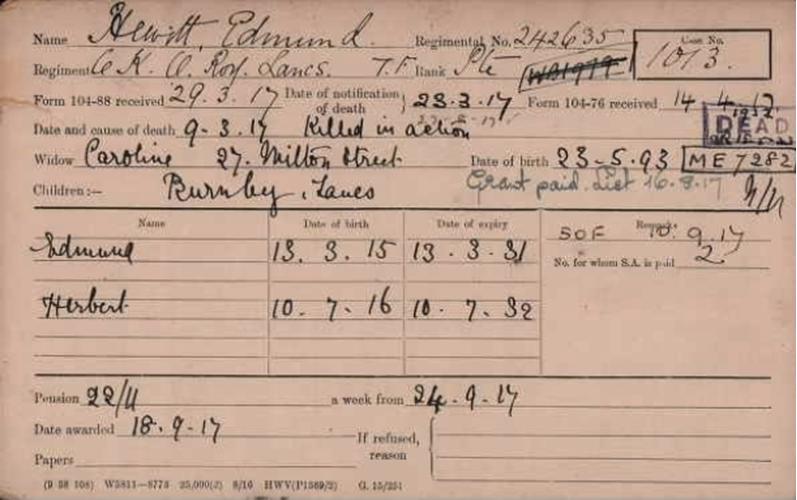 42635 Pte Edmund Hewitt, 1/5th King's Own (Ryl Lancaster) Regt.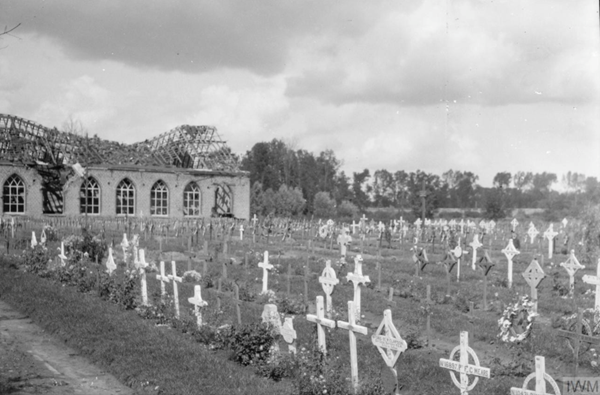 Killed in action on 9 March 1917, he is now buried in Vlamertinghe Military Cemetery. 
David O'Mara with additional research by Jonathan Vernon
Sources: Burnley in the Great War, 1911 England Census, Pension Records in The Western Front Association digital archive on Fold3 by Ancestry.