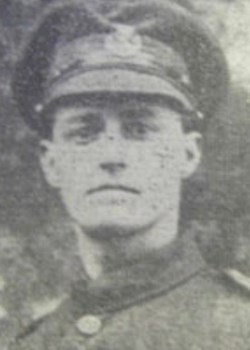 John James Clegg was born in Burnley, Lancashire in 1888.
244904 L Cpl John James Clegg, 1/4th Bn Loyal North Lancs Regt.
John Clegg was an employee of Messrs. Grey Ltd at Livingstone Mill, Burnley before the war.
A married father of two, he was conscripted into the Army in October 1916 and was sent on active service in January 1917. A participant in the 3rd Battle of Ypres and Cambrai in 1917, he also saw action during the Battle of the Lys and at Givenchy craters in 1918. Wounded in action in September 1918, John died of his injuries on 10 September 1918.
He is buried in Vaulx Hill Cemetery, France.
10 September 1918
Research by David O'Mara