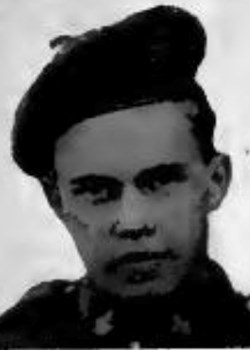 Edward Hill was born at Alton, Illinois, USA on January 1st 1899.
In 1911 Edward Hill moved with his family to Allen County, Indiana.
He enlisted into the Indiana National Guard in April 1916.
He saw service on the Mexican Border then in September 1917 he went to Victoria, British Columbia, Canada and enlisted into the Canadian Army .
After initially enlisting into the 50th Bn Canadian Expeditionary Force, he was transferred to the 72nd Bn upon embarking on overseas service or whilst undergoing training in the UK in November 1917.
After serving near Arras and in Flanders, he moved to the Somme, where he took part in the Battle of Amiens.
Pte. Hill was killed in action on the second day of this battle to the south of Caix.
His grave location is unknown nor does he seem to appear on the Commonwealth War Grave Commission records.
Killed in action 9 August 1918