Search results for 61st Division.
/the-latest-wwi-podcast/ep-42-what-did-you-do-in-the-great-war-grandfather-charles-barrington/
Charles Barrington talks about his new book (published by Helion and Co.) What did you do in the Great War, Grandfather? about his grandfather's service in the Great War as a regular artillery officer serving with the BEF in 1914 and then with the 61st Division.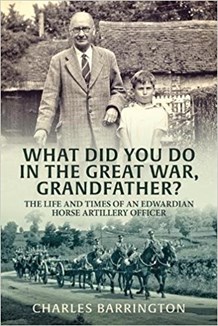 ---