Search results for Fort Douaumont.
/world-war-i-articles/memories-of-verdun-by-francois-wikart/
The following article is based on the recollections of General Caloni and recollections of the authors' grandfather's experience of Verdun.  Most people know the battle of Verdun started on the 21st February 1916. The city lies on both banks of the River Meuse in North-eastern France. In 1916 the fortress of Verdun was stripped of its guns and …
---
/the-latest-wwi-podcast/ep-225-the-battle-of-verdun-1917-and-the-battlefield-today-christina-holstein/
Historian and author Christina Holstein about her research into the 1917 Battle of Verdun and the battlefield today.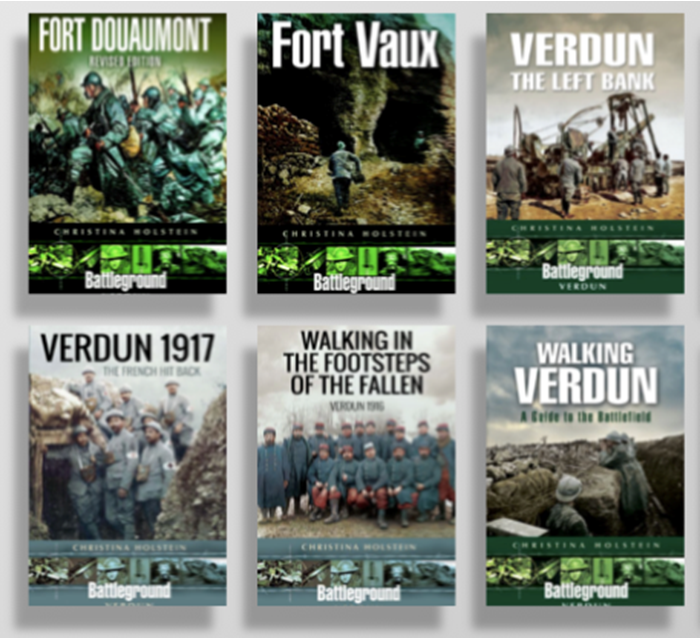 ---
/events/spring-conference-and-agm-2023-national-army-museum-london/
Programme for the Day 9.30am Doors open – Teas Coffees 10.15am Welcome by the Chair 10.20am 'The British West Indian Regiment: Race and colour on the Western Front' by Dominiek Dendooven 11.20am 'Absent bodies and broken hearts: the Imperial War Graves Commission and the repatriation debate, 1915-1939" by Prof.Mark Connelly 12.30pm Sa…
---