Search results for Ian Montgomery.
/the-latest-wwi-podcast/ep-27-black-watch-volunteers-in-dublin-before-the-first-world-war-ian-montgomery/
Ian Montgomery, Co-chair, Antrim and Down WFA branch, talks on 'Thoroughbred Irishmen: Black Watch volunteers in Dublin before the First World War'. This lecture was given at conference between the WFA and the Public Record Office for Northern Ireland on military traditions in Ireland.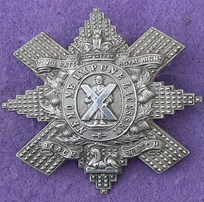 ---