Search results for Museum.
/world-war-i-articles/escape-from-the-desert-october-1915/
This article could almost be taken from a 'Boy's Own' story of Great War adventures. It features a daring raid by one of the world's richest men to rescue a group of sailors whose ship had been torpedoed and who had been handed over to a group of North African tribesmen, by whom they were held in deplorable conditions for over four months. At the …
---
/the-latest-wwi-podcast/ep-15-the-island-of-ireland-and-the-great-war-in-flanders-piet-chielens-from-in-flanders-fields-museum/
Piet Chielens, the Coordinator of the In Flanders Fields Museum in Ypres, gives a guest lecture at the Public Record Office of Northern Ireland in Belfast on Thursday, 1st June, titled 'The Island of Ireland and the Great War in Flanders'.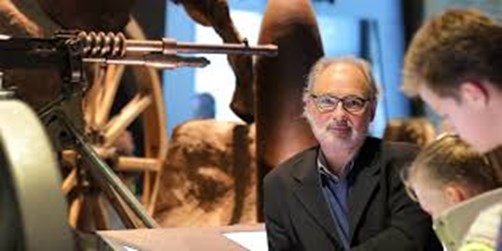 ---