Search results for Royal Inniskilling Fusiliers.
Download PDF This browser does not support inline PDFs. Please download the PDF to view it: Download PDF
---
/the-latest-wwi-podcast/ep-159-the-2nd-inniskillings-at-festubert-1915-michael-nugent/
Michael Nugent talks about his recent book into the 2nd Battalion, Royal Inniskilling Fusiliers at the 1915 Battle of Festubert. This is published by Reveille Press.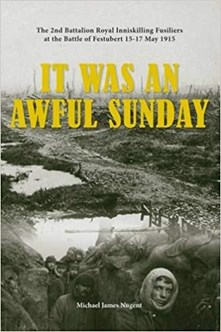 ---