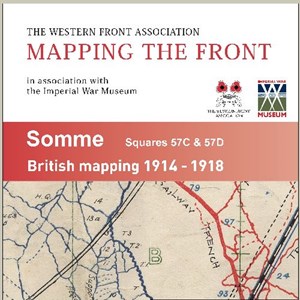 This DVD will contain:
a) Maps.
b) Aerial photographs (where available).
c) A standard set of index maps.
d) Help on how to read the military maps of the period.
e) Other contemporary and modern documents of relevance or interest.
A double disc set comprising a great deal of the northern and centre parts of the battlefield of the Battle of the Somme. Over 450 maps and almost 160 photographs.
Prices
UK - £22.00 (inc. P&P)
EU - £22.50 (inc. P&P)
ROW - £23.50 (inc. P&P)