Freelance historian Simon Jones about his research into chemical weapons during the Great War.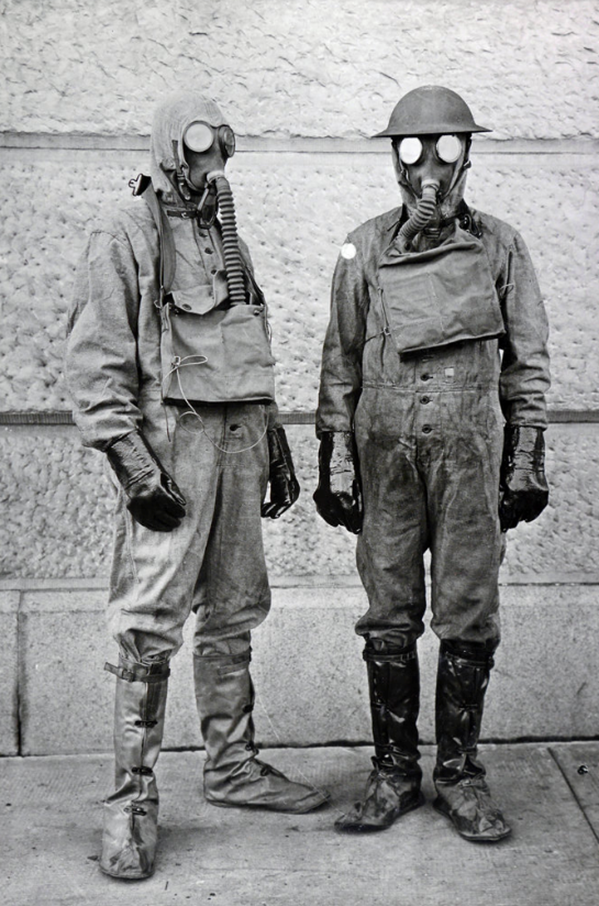 Protective suits worn by American scientists during the development of new chemical weaponry. (Photo: National Archives and Records Administration)
Simon Jones has been interested in the First World War since his teens. He went on to read History & English Literature at the University of Sunderland where he gained his BA followed by an MA in history from the University of Liverpool and completing his postgraduate academic studies into museums at the University of Leicester. He has since been a career historian working as a curator and consultant for such museums as the Royal Engineers Museum, National Museum Liverpool and as a Guest Curator for English Heritage. These days Simon is a successful freelance author and battlefield tour guide.
Simon's interest in chemical warfare developed early on, as in his words in relation to the First World War 'it seemed to epitomise that terrible war'.