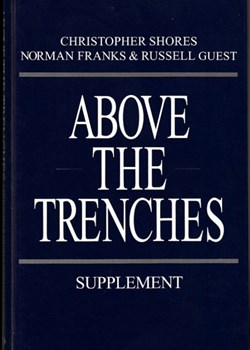 Book review by Gary Sheffield.
Above the Trenches - A Complete Record of the Fighter Aces and Units of the British Empire Air Forces 1915-20 first appeared in 1990 and was a mine of useful information.
This Supplement consists of more of the same: brief biographies of pilots omitted from the original book, plus other information that the indefatigable authors have unearthed in the intervening years. This was obviously a labour of love for the authors, and is a 'must' for aviation buffs.
 [This review first appeared in the journal of The Western Front Association Stand To! Issue 52 April 1998. This and other copies of Stand To! are available to read online to members by signing in using their Member Login]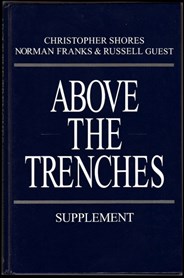 Above the Trenches - Supplement
By Christopher Shores, Norman Franks & Russell Guest
62pp,hardback,£8.99
Grub Street
ISBN 1 898697 39 6