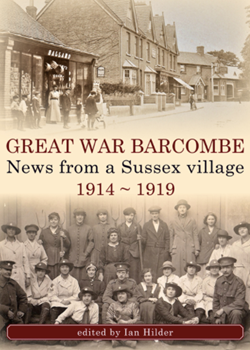 Publisher: Country Books
ISBN: 9781910489611
Edited by Ian Hilder
Five years in post as the Digital Editor for The Western Front Association (since May 2015) and one of the regular and most enjoyable and indulgent tasks is to research and refresh our daily commemoration of the men or women who served during the First World War for 'Remember On This Day'. 
Research takes me online through our own Pension Ledgers and Record Cards, Census Returns and other numerous military and civilian records, the British Newspaper Archives and countless national, regional and local archives and websites. Research has also resulted in a shelf of books, memorials in their own right to a regiment, schoolboys grown up, railwaymen or postmen. Research also finds me collecting town, village and individual memorial records. Amongst these, spotted on the shelves of the Lewes Tourist Information Office, I stumbled upon 'Great War Barcombe. News from a Sussex Village 1914 to 1919' by local historian Ian Hilder. 
'Great War Barcombe' is everything I want from a publication of this nature; it is so much more than just a record of the men named on the local memorial, rather it is a successful, fully illustrated (in colour) scene setting book that brings to life the context in which our distant (and not so distant) relatives lived. It is both intimate and universal, on the one hand we have extracts and illustrations from the thoroughly researched local paper The Sussex Express as well as the Parish News - while we also have unique treasures from local families who have provided photographs, cuttings and trinkets.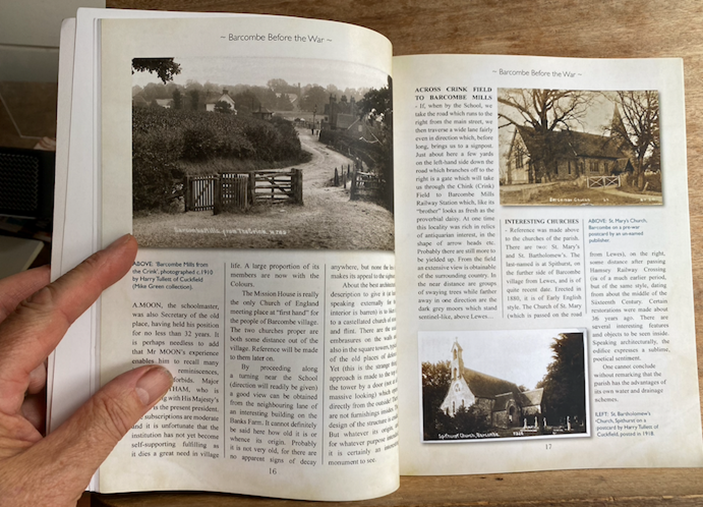 I am reminded of the richly illustrated Dorling Kindersely series of books (and now online interactive experiences) where the images and graphics are laid out in such a was as to attract attention, engage interest and support the text. 'Great War Barcombe' is as much a read, as it is a reference - something to dip into.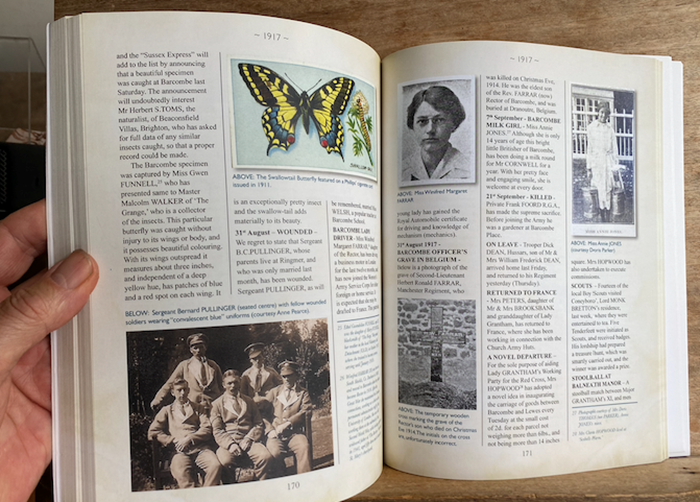 Living locally I can indulge myself further by parking up in front of the Post Office, wandering the Streets and visiting the pub while use Great War Barcombe as my guide. For example, locating the haunts of Miss May Day of Willow Cottage who married Thomas Pyne (below). She had been a teacher at the Mission Hall Sunday School. The married at St.Mary's 28 September 1918.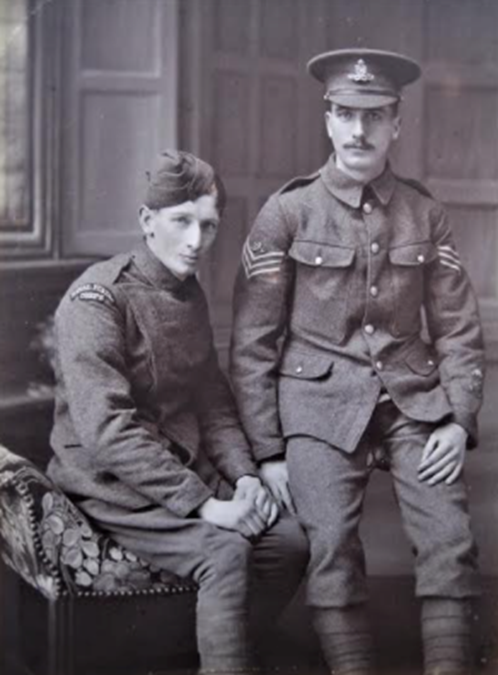 This will interest anyone with an interest in bringing to life the beating heart of a village in order to feel how its life blood could be drained away by a brutal war; it is also testament to one writers determination to bring his interest alive for others in a way that draws in a new generation of readers who may never have thought that the First World War would be a subject to take their fancy. I also wonder how many Western Front Association members might look at a copy of 'Great War Barcombe' and think they'd like to do their own for their community - not a website (though I recommend one of those two), but a project that brings together stories, illustrations and photographs into a village album.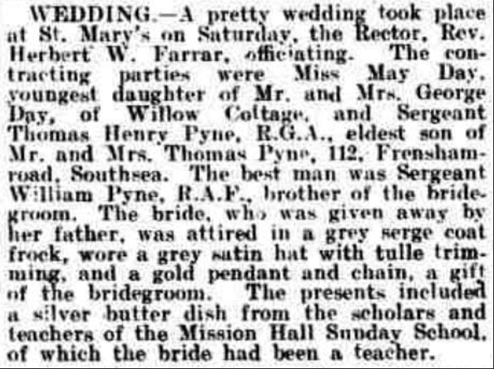 Great War Barcombe is available from The Village Shop Barcombe, Lewes Tourist Information Centre, online from the likes of Amazon and Waterstones or from the editor Ian Hilder : Email >  hildergen@aol.com.