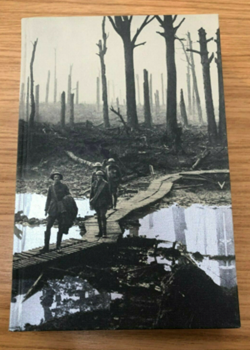 In the history of the Great War, are there two names more freighted with the encumbrance of 'mud, blood and futility' than Ypres and Passchendaele? Yet, when reading Leon Wolff's In Flanders Fields, notably the latter chapters which focus on what became known as the Battle of Passchendaele, it is difficult not to give way to such sentiments.
Wolff's book largely focuses on the strategic aspects of 1917. Haig and his generals, Gough, Plumer and Rawlinson; Haig and Robertson (Chief of the Imperial General Staff); Haig and the politicians, notably the Prime Minister, David Lloyd-George. Only in the chapters that deal specifically with the assault on Passchendaele does the author reach down to examine operational and tactical matters. It is necessary to look elsewhere for a detailed battlefield analysis of the nine battles that comprised Third Ypres, Nick Lloyd's Passchendaele: A New History for example. However, by concentrating at a strategic level, Wolff does delineate very well the compromises and contradictions of a coalition government prosecuting a coalition war.
Two characters loom large in Wolff's narrative.
The first is Lloyd-George who became Britain's coalition war leader in 1916 on the tacit understanding that he would bring vigour and certainty of purpose to the pursuance of the war and deliver ultimate victory. The man who emerges from the pages of Wolff's book is indecisive and a schemer. Not for nothing did he earn the nickname 'Liar George'.
The second, of course, is Field-Marshal Sir Douglas Haig, C-in-C of the BEF, who is portrayed as a dour, immutable implement of God. Subsequent scholarship, starting with John Terraine, and continued by Gary Sheffield, has presented a far more nuanced portrait of Haig. Wolff states Haig 'resisted innovations'. Yet there is clear evidence that Haig enthusiastically embraced new weapons. He deployed poison gas tanks (perhaps too quickly) and he was a staunch supporter of Trenchard's nascent Royal Flying Corps.
It is Wolff's dated portrayal of Haig that is symptomatic of the book as a whole. First published in 1959, it has simply not withstood the test of time. A glance at the bibliography reveals that almost all the secondary sources were published in the 1920s and 1930s. The historiography of this battle has moved on substantially in the ensuing 60 years as historians have gained access to new primary sources and critically re-examined existing sources.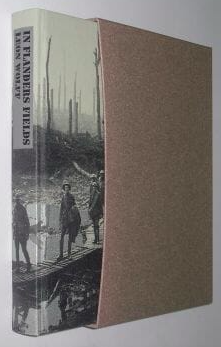 It would be remiss to conclude without commenting on Major J. F. C. Fuller's introduction which accompanied my beautifully presented Folio Society first edition. Fuller elbows aside the Australians and Canadians in asserting 'it was the tanks that won it'!
Review by Stephen Manning
December 2020