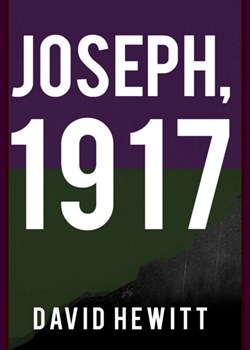 Reviewed by Peter Powderham.
Joseph 1917 examines a neglected aspect of the First World War: British wartime tribunal procedures and special sessions conducted to assess claims made by attested and conscripted men for an extension of time, or deferment, before being called to serve. 
The author has chosen Joseph Blackburn of Thornton, Cleveleys, Lancashire, who attested in December 1915, as his subject and a key important aspect of the book. If called to the colours, Joseph Blackburn enjoyed the right under the Derby scheme to request an extension of time before having join the up. This entailed appearing before a tribunal in his home town of Thornton where he could give his reasons for his request - in Joseph's case mainly his work as Market Gardener, which he considered work of national importance.
Care is taken to describe Joseph's employment, his hometown (and all that can be found about his family and their links to the First World War). In choosing him, the author has eliminated the classic archetypes referenced through battle honours, memorable deeds, letters home, art or poetry. Joseph Blackburn is distinguished only by being ordinary and, today, probably forgotten.  The author includes specific details of those whose decisions would have an impact on him, reject his final appeal and send off to war.
The duty of care expected of Joseph's peers is questioned extensively and correctly by the author. The extent of his research is evident and admirable.  However, at 321 pages the book is over long in reaching its conclusion and, while the author's analysis is untiring, it is hard going. 
Nevertheless, Joseph Blackburn deserved this book written. Joseph 1917 reveals what took place during these tribunals and that the number of men underwent them is much higher than has often been admitted. Two months after his last appeal for extension was rejected, Joseph Septimus Blackburn died somewhere outside Amiens on Saturday 24th August 1918.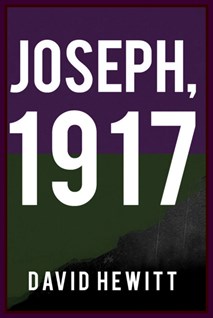 Joseph 1917 by David Hewitt
£8.99, published by Troubador Publishing, Kibworth, Leicestershire, 321pp, No ills, No Index, Source notes.
ISBN 978 1785898 976