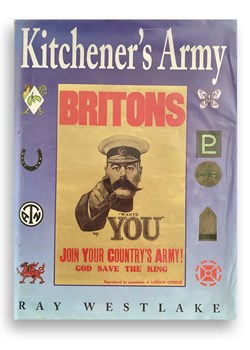 [This review first appeared in Stand To! No. 28 Spring 1990]
176 pp, numerous illustrations. 
Casebound. £18 (1990 pricing) 
73p and shipping (2021 pricing)
The Nutshell Publishing Co. Ltd. 1989.
ISBN 1 871876 05 2. 
This is a nicely produced quarto volume with excellent illustrations. The first three are portraits of Kitchener which is appropriate in view of the subject, though perhaps not entirely necessary. The book explains the formation and early months of the New Ar ies interspersed with contemporary illustrations which are published for the first time in most cases. The infantry units of each division are described and the context and history are given clearly; the divisional signs are shown as are the special badges and insignia, which are so difficult to find today. The 36th (Ulster) Division had the most unusual badges and it is nice to see them illustrated in the context of the division's history, and not merely photographed just for badge-collectors. Bearing in mind that there were more Gunners, Sappers, ASC, RAMC and 'non-teeth' arms in the Army than Infantrymen, it would be interesting to see something written about them—perhaps it would not hold the same interest. A useful book, well done Ray
Review by Bob Wyatt (1990)
Follow Up Review 2021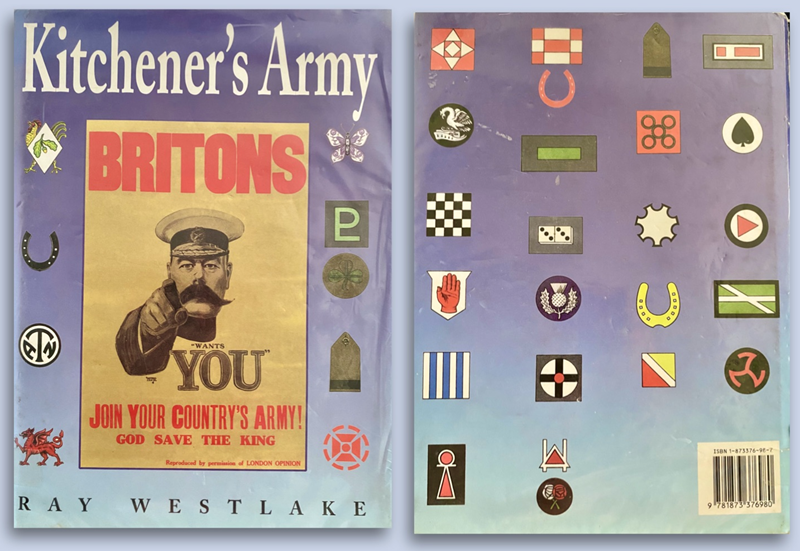 I purchased my own copy of Kitchener's Army in 2018, for under a pound. You will be able to find copies for 73p +PP.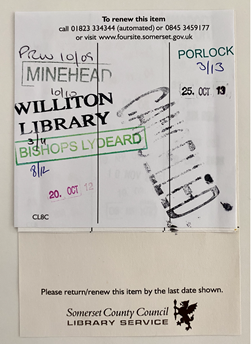 Though it is an ex-library copy there is little wear - thanks to the plastic dust cover. Being a former library book the inside cover still features a renewal sheet for Somerset County Council. The dates of final issue reflect the final incursion of the Internet over libraries and indeed books. Between them Wikipedia and The Long, Long Trail cover exactly what is covered here. 
After a brief introduction, a little on the formation of the British Army in early months of the war in 1914 and war service we are treated to page or two or three on each of the major Divisions and Reserve Battalions.
There is a photograph or illustration of some kind on every page including posters, pals gathering, in training and combat, Badges are featured, noticed and explained throughout - Ray Westlake was a recognised authority on badges and insignia and an active member of The Western Front Association.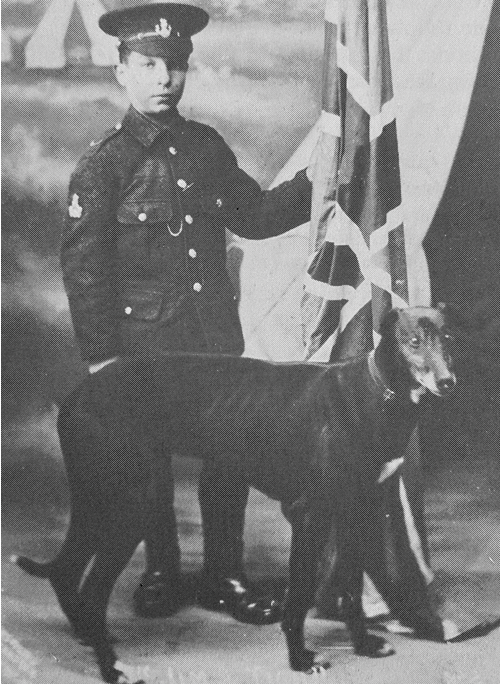 Our shelves are packed with 'old gems' such as these. What do your shelves hold? 
Secondary review by Jonathan Vernon