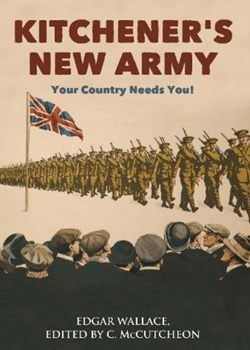 By Edgar Wallace
Book reviewe by David J Filsell
Kitchener's New Army: Your Country Needs You was republished by Amberly Publishing at £16.99 (and is now heavily discounted on line). Originally published in some six 'episodes' in 1915, it was the first major work on the recruitment and training of the K Divisions. Although there are newer books on the topic, this was the first detailed work covering the subject; a book of its time – jingoistic, propagandist.
Its direct quotations from volunteers carry the strong whiff of deliberately employed journalistic license at a time when the public view of the Britain's conduct of the war, its forces and its commanders were at low ebb.
Sadly the new introduction (the original text is unedited) offers a poor overview of the war and adds no worthwhile perspective on the original publication, the book's author, its reception, or its influence.