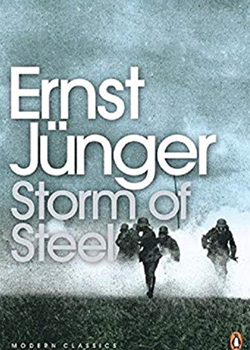 Translated by Michael Hofmann, Allen Lane The Penguin Press, 2003, £ 14.99, 289pp. ISBN 0 71399 594 7.
Although Basil Creighton's 1929 translation of Ernst Jünger's Storm of Steel has been frequently republished, this 1993 Penguin offers the first new English version of the text since its original English publication over seventy years ago. It was a book dubbed by military historian Cyril Falls, a book of 'extraordinary zest and power', adding, 'One feels that Jünger is a danger to society, but one cannot resist liking him or admiring him'.
While many have found Jünger's philosophy disturbing, few have doubted the power or the skill of his writing. Storm of Steel has been universally praised as an important work of literature and yet condemned as the personification militarism, its author both prototypical Nazi and writer of rare ability. By his death in 1998, at 102, he had been overloaded with literary honours and praised as a quiet but defiant opponent of Hitler. The German-bom academic and author, W. G. Seebald, perceptively described Jünger as a writer 'who had emerged from the Hitler era, which he had helped to usher in, as a distinguished isolationist and defender of humanistic values'.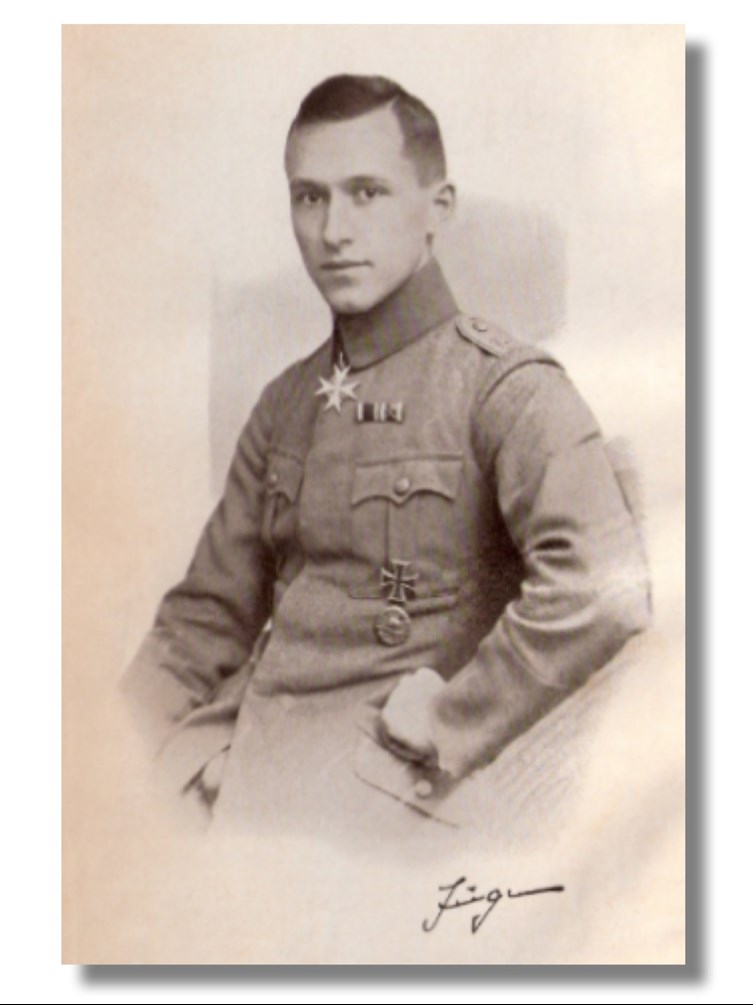 Thomas Nevin's 1997 biography of Jünger, Ernst Jünger and Germany: Into the Abyss 1914 -1945, showed the amazing extent of the author's revisions to the original text of Storm of Steel after its first publication in 1920. In his valuable introduction to his new translation, Hoffman indicates the existence of as many as eight different published versions in German. The 'most substantive different texts were those of 1924, 1934 and 1967. Creighton's translation was based on the 'literary' 1924 version, surprisingly the so called 'quiet' 1934 version, was that which became a virtual textbook for Nazi youth. Hofmann is coruscating in his criticism of Creighton's original translation. It was fortunate to have even 'survived' his predecessor's attentions Hofmann believes. Although Creighton translated two other important and highly praised German war books - Paul Alverdes The Whistlers Room (1929) and Changed Men (1933), as well as Jünger's Copse 1925 (1930) - Hoffman writes that 'his knowledge of German was patchy'. The rebuke is illustrated by a list of a considerable number of serious and important translational infelicities and errors.
Hofmann's own credentials are considerable, although his admitted ignorance of military matters is a hurdle which a number of readers have already highlighted. An established author, he has also prepared seven elegant and well- regarded new translations of works by the Austrian novelist Joseph Roth; whose book The Radetzky March provides witness to the decline of the Austro-Hungarian Empire.
Hoffman declares Storm of Steel to be 'one of the great books of World War I, if not the greatest'. His new translation provides opportunity for both revaluation and comparison with Creighton's original, which Hofmann believes, 'has had a good innings' adding 'I fancy it's time it was retired'.
Review by David Filsell
[This review first appeared in our journal Stand To! No.70 April 2004. Members receive Stand To! three times a year along with three copies of our in-house magazine Bulletin. The entire archive of Stand To! is available to members via their Member Login].