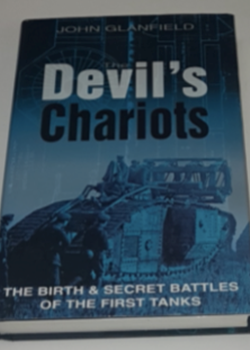 [This review first appeared in Stand To! No.81 January 2008]
The Devil's Chariots was published to great acclaim by Sutton in 2001 and has now been issued in paperback at £12.99 (ISBN 0 7509 4152 9). 
Much about the pioneers and the experimental machines and the frustration of the proponents of the new machine due to the constant battles between the tank makers and the military, both anxious to control the design and production. This book is the most important in shedding light on the revolutionary development that helped to win the war. 
Bob Wyatt