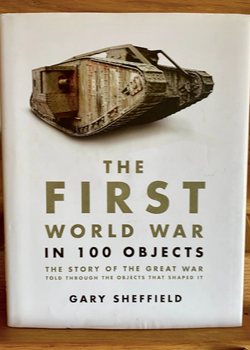 The First World War in 100 Objects: The story of the Great War told through the objects that shaped it by Professor Gary Sheffield
Hardback 256pp
Approx: 500 words per object
Andre Deutsch 
September 2017 
ISBN 9780233005232
In 2010 Neil MacGregor, then Director of the British Museum, brought to BBC Radio 4 his ground-breaking 'A History of the World in 100 Objects'.
Three years later, with publishers adhering to the adage that 'imitation is the sincerest form of flattery',  Prof. Gary Sheffield was asked to follow a similar path with 
The First World War in 100 Objects.  T

wo books with the same title, one by John Hughes-Wilson and another by Peter Doyle followed from other publishers.
In his introduction, Gary Sheffield accepts that the selection of objects is a personal one and 'weighted towards my particular interests'.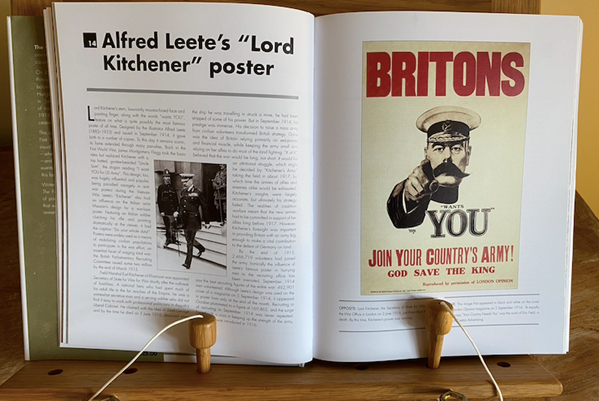 Each of the 100 objects is depicted by a handsome colour plate and accompanied by a short essay. In writing these essays the author has been assisted by fellow historians Phylomena Badsey, Michael LoCicero and Spencer Jones.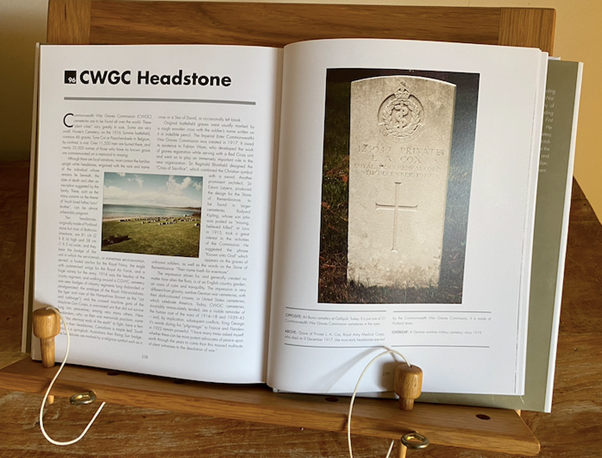 Although the choice of objects is a personal one, some of the most iconic images of the First World War are present – barbed wire, the tank with its distinctive rhomboid shape and the Commonwealth War Grave Commission headstone.
The duration of the struggle is book-ended by object 1 being Archduke Franz Ferdinand's car and object 97 the Hall of Mirrors at Versailles.
One of the strengths of the book is the fact that the objects represent so many different facets of what was a global conflict.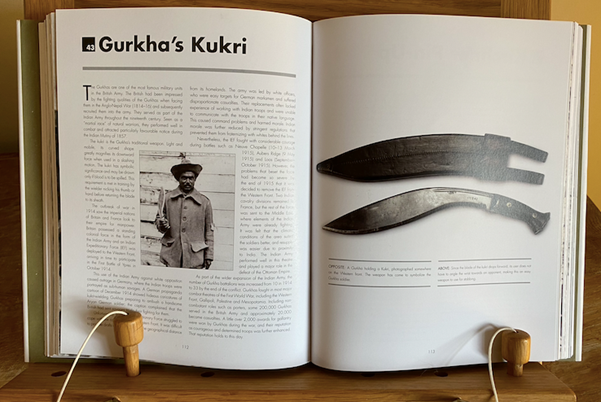 The different theatres – Western, Eastern, Mesopotamia and East Africa – are represented as is the industrialisation and totalisation of the warfare. Propaganda, memorials, domestic politics, mythology and of course, weapons, are all present and correct. The 'long shadow' cast by the First World War is identified by Gary Sheffield's and Neil MacGregor's choices, both selected items portraying the 1917 Russian Revolution.
A surprising absentee is the Brodie helmet (more properly 'Helmet, Steel, Mark 1'), the BEF's archetypal headgear from 1915. Despite this omission, headgear is well represented with no fewer than eight iterations featured.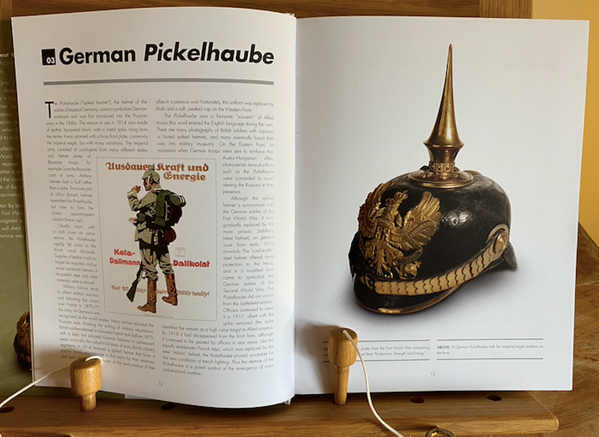 Some are predictable – the German Pickelhaube for example – others less so; the Kiwi Lemon Squeezer and the Indo-Chinese Labourer's Hat among them.
Where does this book sit in the historiography of the First World War?
At first glance, it would be easy to dismiss it as a 'coffee table book', easy on the eye, a book to pick up and put down. However, that sentiment overlooks the academic stature of the contributing essay writers. Each of the essays places the object in its context, is extremely informative with the imposed brevity leading to a pleasing succinctness.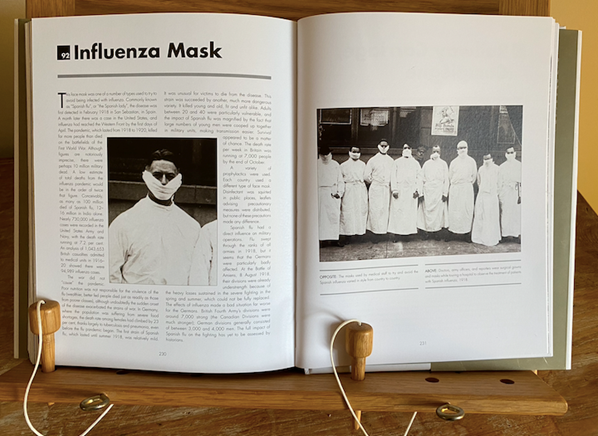 Finally, the 'long shadow' of the First World War is no better exemplified than in object 92 'Influenza Mask'. From one pandemic to another.
Stephen Manning
December 2020