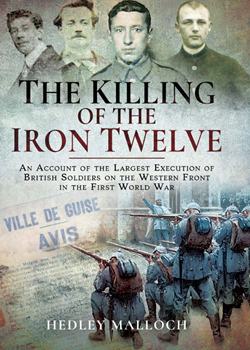 This compelling read begins by establishing the context whereby the German Army of occupation in 1914/1915 could execute soldiers found behind the lines.
A wide variety of examples are given of soldiers caught alone or in groups, sent to prisoner of war camps or executed. A similarly thorough and enlightening study is done for German treatment of civilians in captured territories, the German habit of taking hostages, of Germanification of the conquered land and sending the conquered to labour for the German war effort. One remarkable story follows another. Each is told with the finesse of a novelist and the skills of an historian - if you wish to follow the references you can. If you read French, you should.
The men involved in this story with its tragic ending are lovingly brought to life as sons, brothers, colleagues and friends. Why they enlisted is well argued: the fear of poverty for many, getting behind King and Country for others. 
The story unfolds with growing foreboding. How this story has not made it to the big screen beggars belief.
Highly recommended for its extraordinarily powerful insight into the fragged edges of the first months of the European War, this war that in time was called a World War, and much later the First World War.
If you have a Top Ten 'books on the First World War' - then make room for 'The Killing of the Iron Twelve' by Hedley Malloch. You can start reading a few minutes from now - its available on Kindle via Amazon. My inclination having consumed the digital version is to add the hardback copy as required reading its lucid description of the German psyche ahead of conflict and its first six months. 

Review by Jonathan Vernon. Digital Editor.