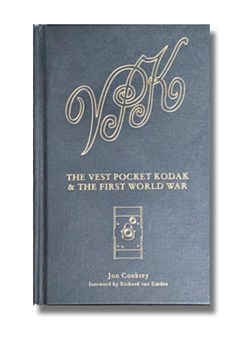 Ammonite PRess, £7.99, hardback, 96pp, ills throughout, index.
ISBN: 978-178-145-279-0
Jon Cooksey's evaluation of the iPhone size Vest Pocket Kodak (VPK) is a handsome its presentation, graphic design and simplicity (and price) as the influential camera it celebrates. The reference to the iPhone is warranted. In its day the VPK was a low cost, technologically advanced camera - employing simple roll film - convenient for the masses; and the masses bought them by the thousand.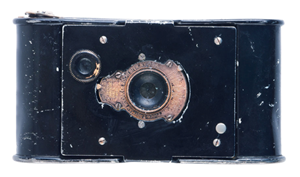 Whilst other cameras offered similar qualities, following the introduction of the VPK in 1912 Kodak's 'relentless marketing' ensured that it dominated the growing 'amateur' photography market. By 1914 annual sales reached 5,500. The VPK was also the camera that soldiers-mostly officers due to its 30 shilling price tag - took to war. It is estimated that one office in five took a Kodak to war with the BEF. In Britain, Australia, Canada and New Zealand it was actually marketed as 'The Soldier's Camera': in France 'Le Kodak du soldat'.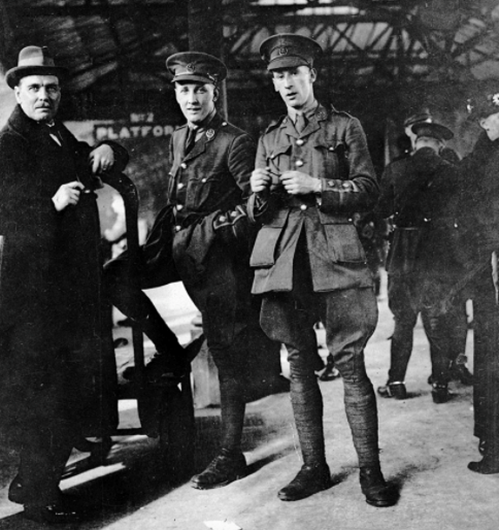 VPK photographs taken during the retreat from Mons, on the Marne or on the Aisne and which appeared in the press triggered such concern that prior to Christmas 1914 the British Army employed a General Routine Order which prohibited the possession of a camera on active service. Fortunately for history, it was an order frequently ignored, often with the collusion of senior regimental officers including many COs.
The very best of the many reproductions of aged photographs selected by Cooksey indicate the quality of the VPK images and the skill of the photographers. Others offer simply an image of war which triggered an everyman's interest or enthusiasm in recording it. A few are simply chilling: two British officers apparently captured in the act of summarily executing a blindfolded 'civilian' - dressed in overcoat and hat - with their service revolvers, has never been seen before by this reviewer and, I would wages, by anyone else. Such images - the existence of which British audiences are often loath to acknowledge, even today - are as rare as hen's teeth.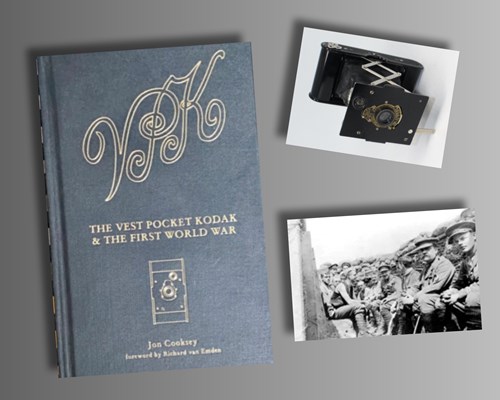 Stand To! Editor Jon Cooksey's The Vest Pocket Kodak & the First World War is a clear, concise, informative and affectionate book. It also opens a window on an ambiguous and fascinating sideline of the Great War and the men who served in it.
Highly recommended.
David Filsell
[This review appeared in Stand To! 109 '1917-2017 Passchendaele Remembered' alongside some further 20 reviews. WFA members received Stand To! three times a year].