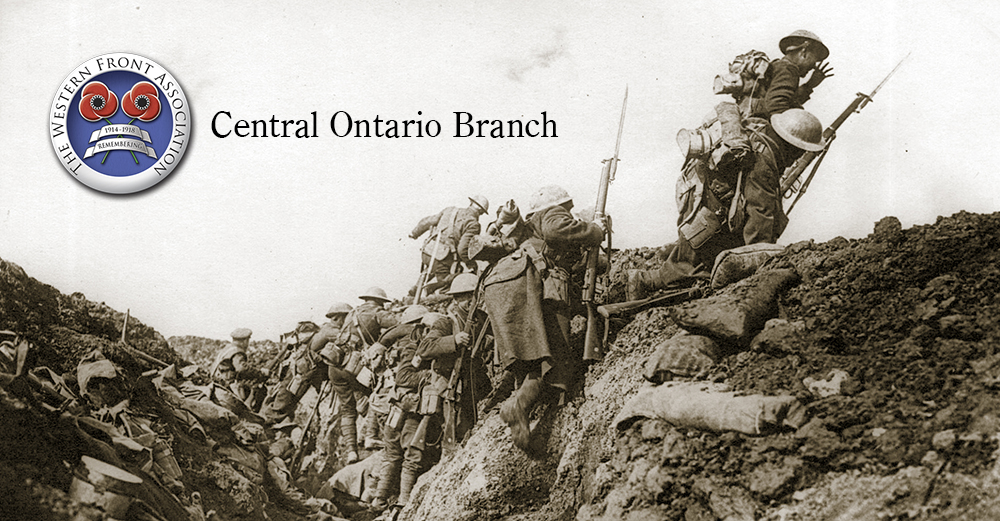 Welcome to the Central Ontario branch of the Western Front Association, Canada.
We meet four to six times a year at the R.S. McLaughlin Armouries, 53 Simcoe St. North, Oshawa, Ontario
Branch Website: cobwfa.ca
Facebook: https://www.facebook.com/www.cobwfa.ca/
Twitter: @cobwfa
Upcoming Branch Events
See Bulletin, or the Branch Facebook Page or website for forthcoming event details.