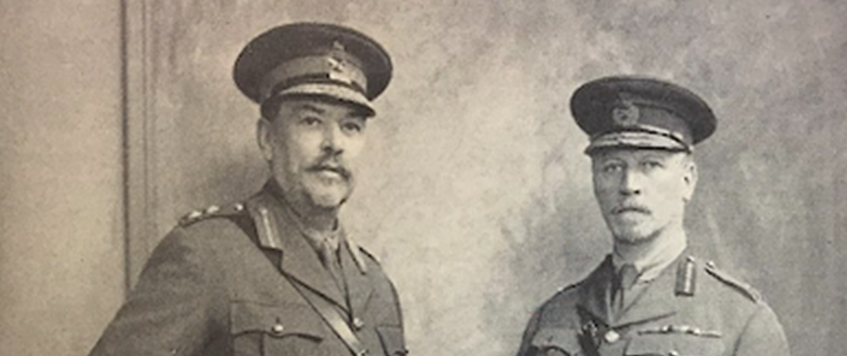 In this online talk, the audience will be taken on a captivating journey through the road to 1914 and the onset of the First World War. It was a time of upheaval for South Africa, characterised by significant events that left an indelible mark on its history.
The narrative begins with a challenging start for leaders Botha and Smuts, as they faced various obstacles along the way. One such hurdle was the 1914 Afrikaner Rebellion, which set the stage for the consequential Battle of Sandfontein. However, a turning point came in 1915 with the triumphant conquest of German South West Africa.
As the talk progresses, the intricate interplay of domestic politics, intelligence gathering, and an international outlook during 1915-1916 will be explored in detail. The audience will gain insights into the arduous campaigning efforts undertaken in both Africa and Europe throughout 1916, showcasing South Africa's active participation in the global conflict.
The talk will also delve into the machinery and politics of war from the perspective of the Union in 1917, shedding light on the complex challenges faced during this period. Moreover, the audience will be presented with a fascinating glimpse into high politics during 1917-1918, with a particular focus on Smuts's influential role in London within the Imperial and British War Cabinets.
Lastly, the talk will uncover the pivotal roles played by Botha and Smuts in the closing stages of the war, as well as their involvement in the momentous Paris Peace Conference. The audience is invited to join this intriguing exploration, as the captivating tale of South Africa's journey to the First World War and its far-reaching impact on the nation's history unfolds.
Dr Antonio Garcia, FRGS, CGeog, PMP, MBA. Antonio is a civil servant and a tutor and affiliated researcher at the Centre of War and Peace at the Open University. He also serves as a visiting lecturer at Durham University, and non-resident research fellow at Stellenbosch University. Antonio has led the successful delivery of a number of portfolios, programmes, and projects, in national and international roles, including UN Peacekeeping, international NGOs, the civil service and the military; as well as working at the intersection of international peace, security, and education. 
Ian van der Waag. Ian van der Waag is Professor of Military History at Stellenbosch University, a Fellow of the Modern War Institute at the USMA, West Point, and regional ambassador for the Western Front Association. His recent publications include A Military History of Modern South Africa (2015; 2018), In Different Times: The War for South Africa, 1966-1989 (co-editor SUN Press, 2019), and Sights, Sounds, Memories: South African Soldier Experiences of the Second World War (editor, 2020). 
Link to Register for the talk is here:   BOTHA, SMUTS AND THE GREAT WAR Tickets, Wed 14 Jun 2023 at 19:00 | Eventbrite
https://www.eventbrite.co.uk/e/botha-smuts-and-the-great-war-tickets-642257368077
14 Jun 2023 19:00