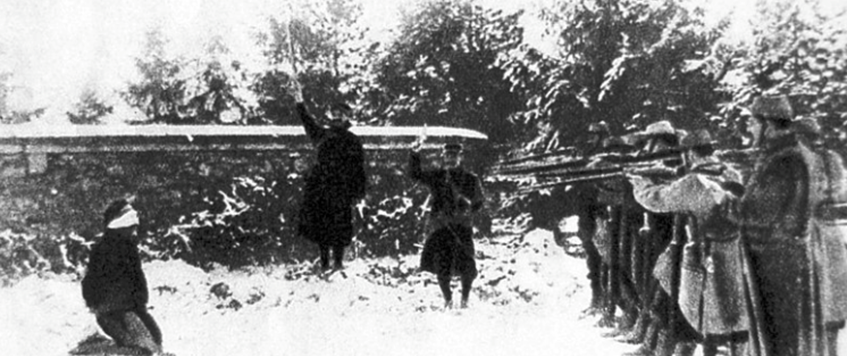 In France some wounds have never healed. Foremost among these issues is the "épineuse question des fusillés" (Jean-Yves Le Naour). At least 740 French soldiers were shot by their own comrades, after lamentably cursory legal proceedings, often to disguise the lethally incompetent campaigns of their superior officers. Successive French governments have failed to resolve the controversy about how so many suffered from an extremely harsh system of military justice, and were shot thus dying less pour than par la France.
As the British found until Des Browne in 2006 decided to offer a collective pardon to the 306 troops "Shot at Dawn" 1914-18, the question arouses high emotion on both sides.
Image of an execution at Verdun at the time of the French Army Mutinies of 1917.
Sutton Trinity Centre, Church Hill, Mill Street, Sutton Coldfield, West Midlands, B72 1TF,
07909006733
15 Jan 2022 14:00