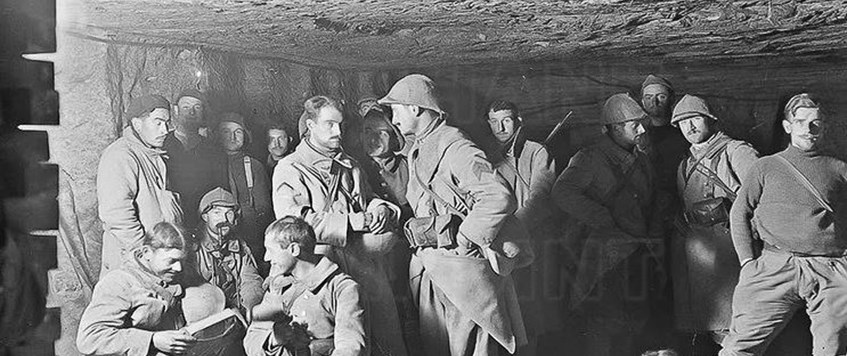 The mutinies and associated disruptions of 1917 (which were a result of the attack on the Chemin des Dames) involved nearly half of the French infantry divisions stationed on the Western Front.
As a result of these mutinies, General Robert Nivelle was sacked and replaced by General Petain, who restored morale by promising no more suicidal attacks, providing rest and leave for exhausted units and moderating discipline. There were 3,400 courts martial in which 554 mutineers were sentenced to death and 26 were executed.
In this presentation, Tony Taylor-Neale will explain how this impacted on the French Army.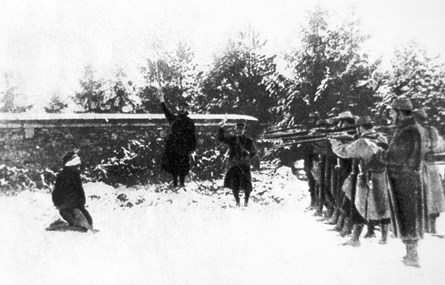 Above: Possible execution at Verdun during the mutinies in 1917. The original French text accompanying the photograph notes that the uniforms are those of 1914/15 and that the execution may be that of a spy at the beginning of the war.
Members and non-members of The Western Front Association are equally welcome. Any new visitors are guaranteed a friendly atmosphere and a warm welcome from a group of like-minded enthusiasts. 
7 Church Hill, Sutton Coldfield B72 1TF
07909006733
20 Aug 2022 14:00