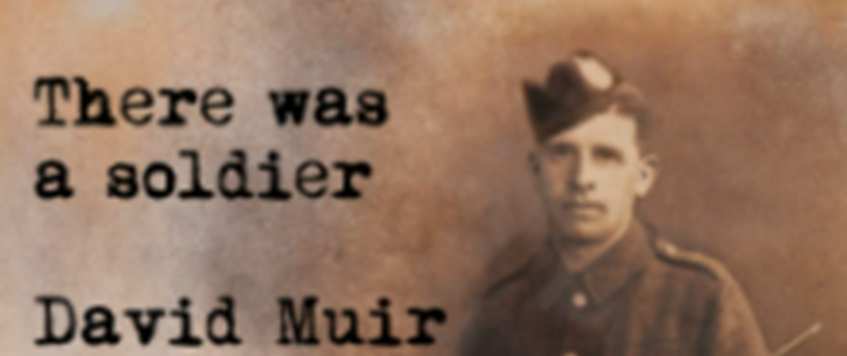 This is a Physical Meeting. which we will stream 
To receive a link please email jd@wfa-birmingham.org
.
There was a Soldier.
Presented by David Muir
 David will explain how the story of his grandfather's experience in the First World War came to light and how he came to write it, beginning with a brief background to the Muir family and where it comes from in Scotland. This introduction will be followed by an outline of the journey of David's grandfather from enlisting with the King's Own Scottish Borderers to the Western Front.
 David's grandfather was wounded shortly after the start of the battle of Loos on 15 September 1915. He lay on the battlefield for several days before being picked up by German stretcher bearers.
 This extraordinary story tells of the capture, medical treatment, and imprisonment of David's grandfather. Whilst it is undoubtedly true that many soldiers underwent a similar experience, David's grandfather faced a moral dilemma towards the end of the war, the outcome of which had far-reaching consequences for the wife he left behind. Even when he did return, unexpectedly, another choice faced him that tested his humanity to the full.
 David has self-published a book, based upon the story of his grandfather. There Was A Soldier, by David Muir, is available as an ebook and a paperback from Amazon. A hardback version will be available soon.
.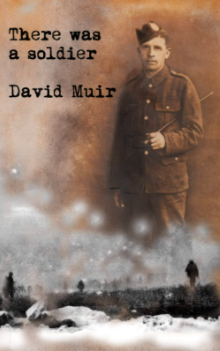 'There Was a Soldier' tells the astonishing true story of a man facing extraordinary danger and moral choices that have far-reaching consequences for the family he left behind.
7 Church Hill, Sutton Coldfield B72 1TF
07909006733
21 May 2022 14:00