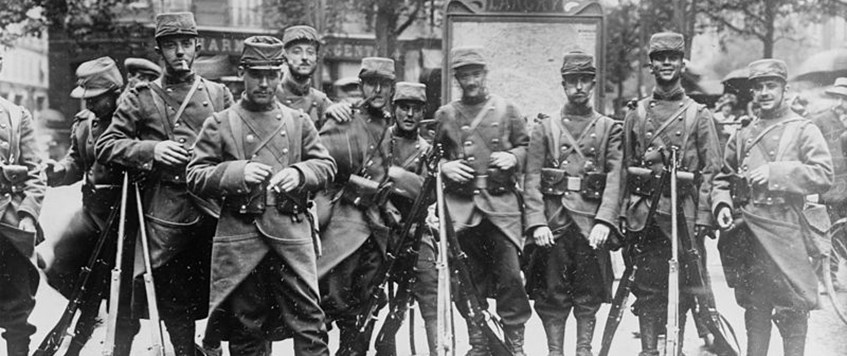 The French army which went to war in August 1914 was a very different organisation to that which sat down in a railway carriage with their allies four years later to conclude an armistice with Germany. In this presentation, Dr Simon House will look at structure of the French army in 1914 along with its military strategy and doctrine.
Henry Fyfe, A Journalist, Described Seeing French Infantry: 
The whole country swarmed already with soldiers. Most of them were middle-aged, none of their uniforms fitted. They wore the absurd red trousers below the blue coat which had been in fashion since Napoleon's time. I recall a conversation with a French journalist who assured me that the army would lose all spirit if its red trousers were taken away. 
Members and non-members of The Western Front Association are equally welcome. Any new visitors are guaranteed a friendly atmosphere and a warm welcome from a group of like-minded enthusiasts. 
Avenue Church, Avenue Road, Newton Abbot, Devon TQ12 2BY, UK
29 Jul 2022 19:30