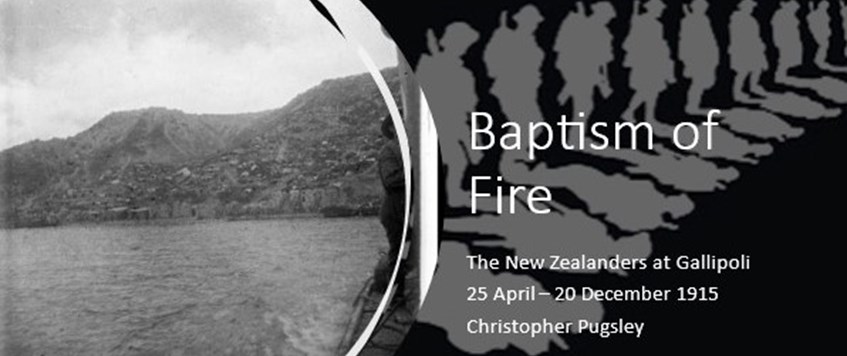 About this talk: In 1914 the New Zealand Government placed its New Zealand Expeditionary Force (NZEF) under the British Army Act without really thinking through the consequences of what that actually meant in terms of its relationship to the NZEF that it was required to train and reinforce and to its public represented the hopes and dreams of its population of just over one million people.
The first awareness of the implications of this came when Massey the New Zealand Prime Minister threatened to resign unless the British Admiralty provided sufficient escorts because of the presence of the German Asiatic Squadron in the Pacific. The political consequences of it being intercepted and destroyed would bring down his Government. It was the first awareness that war is a political act and British actions may not always be  in New Zealand's interest.
This talk focuses on New Zealand's campaign as part of the Mediterranean Expeditionary Force on Gallipoli in bringing home that reality. It is a question New Zealand has had to address in every war since. How does a small nation play its part as a junior partner in Empire and still meet the wishes of the New Zealand public? Clausewitz knew what he was talking about.
About this speaker: Christopher Pugsley is a freelance historian living at Waikanae Beach in New Zealand. He was a Senior Lecturer in the Department of War Studies, Royal Military Academy Sandhurst from 2000-2012. A former infantry Lieutenant Colonel in the New Zealand Army, he is regarded as one of New Zealand's foremost authorities on New Zealanders at war.  He has written and edited some 22 books.
This online talk: goes live at 19:30 for a 19:45 start, ending at about 20:45. Participating is quick and easy. The only equipment you need is a computer, or a tablet, or a smart phone. Simply email wfa.nwkent@gmail.com for your link. We will also automatically add you to the mailing list to keep you updated with future events.