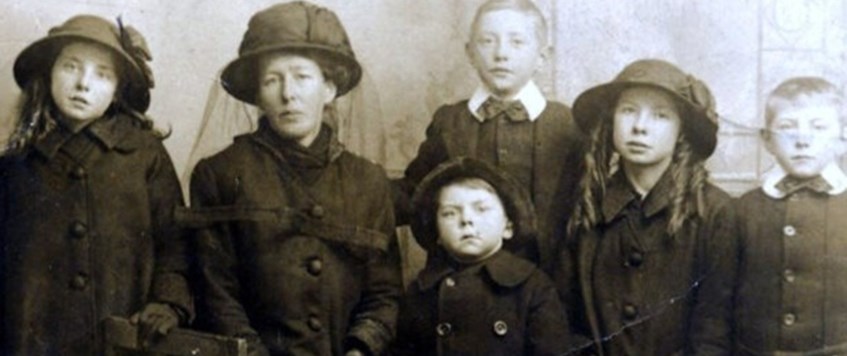 Caption: More than 200,000 British women were widowed during the Great War. They and their children faced enormous challenges ...
About the talk: Over 200,000 British women were widowed as a result of the First World War and their experiences provide an insight into attitudes towards women and to welfare in early 20th century Britain. Their stories have rarely been told, Britain's First World War widows becoming the Forgotten Legion. Using letters and first hand accounts from widows themselves Andrea Hetherington's book shows how the loss impacted upon their lives. For this talk, Andrea will use examples from Kent to illustrate the challenges widows faced in dealing with the Ministry of Pensions and in their struggle to make new lives after their bereavement.
About the speaker: Andrea is a writer and researcher with an interest in the social history of the First World War and an experienced speaker both in person and online. As well as being the author of British Widows of the First World War- the Forgotten Legion (Pen & Sword, 2018), she has written Lawnswood's Great War Stories (Friends of Lawnswood Cemetery, 2015) and Deserters of the First World War – the Home Front (Pen & Sword, 2021). She has contributed to a number of anthologies and written an article for the Unknown Warrior Commemorative Edition of Stand To!
This online talk: opens online at 19:20 for a 19:30 start, ending at about 20:30. Participating is quick and easy. The only equipment you need is a computer, or a tablet, or a smart phone. Simply email wfa.nwkent@gmail.com for your link and the passcode. We'll also automatically add you to the mailing list to keep you updated with future events.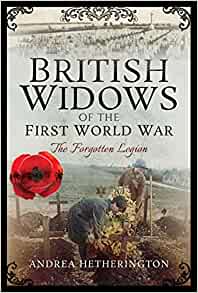 Link to WFA book podcast / book review