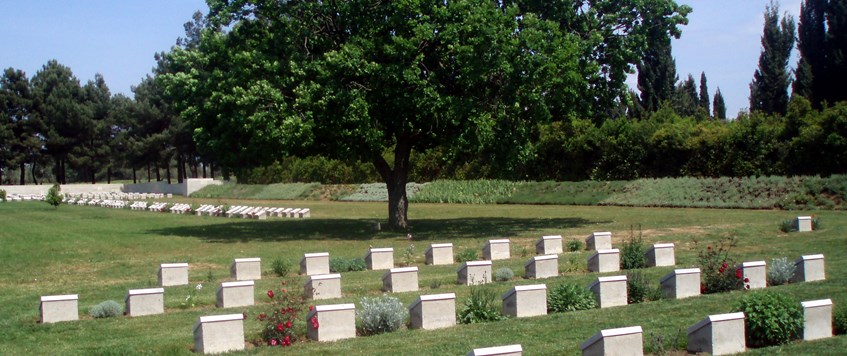 PLEASE NOTE DATE CHANGE  - NOW 17 JAN
In March 1922 a Lancashire businessman stepped from a cruise ship onto the Gallipoli peninsula. He was accompanied by a host of other pilgrims equally as desperate to visit this Mediterranean outpost as he and his wife, but what made James Duckworth stand out was the fact that he stepped ashore with a bucket of water containing the sapling of an English oak tree.
Unlike many of their fellow travellers, the Duckworths were not in search of a grave (their son Eric's body had no known resting place) but a mark on a map drawn up from a collection of precious letters and drawings showing where the 19-year-old had last been seen slumped dead in the Ottoman wire.
A former newspaper editor, Dr Martin Purdy is an expert in the social and cultural impacts of the First World War. Born in Rochdale borough and now a resident of Ramsbottom, he has worked as a freelance WW1 expert for the like of the BBC's Who Do You Think You Are? franchise for many years and had numerous magazine, newspaper articles and academic works published on a wide variety of themes related to the conflict. Martin fronts the award-winning folk and storytelling trio Harp & a Monkey, who toured an acclaimed Arts Council funded WW1 show around the country during the centenary of the conflict - a show that aimed to challenge common misconceptions about the war.
The Armoury (TA Centre), Armoury Street, Stockport, Cheshire SK3 8AB
17 Jan 2020 19:30