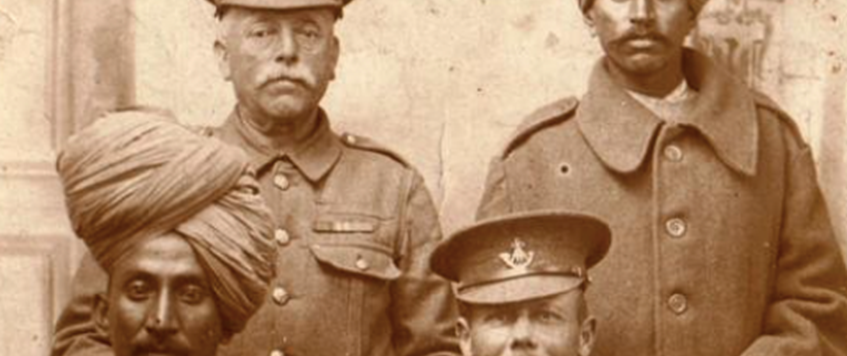 'The Indian Army during the First World War: An Oxford and Bucks Light Infantry Perspective'. 
During 1914-18, the 1st Oxford and Bucks Light Infantry fought in Iraq as part of the British Indian Army. Many of the soldiers who died in the campaign are commemorated on war memorials across Oxfordshire.
This presentation highlights a project run by the University of Oxford in partnership with the Soldiers of Oxfordshire Museum and highlights the Ox and Bucks part in the campaign and also the role played by Indian soldiers during the war.  The talk is fully illustrated and includes a ten-minute film with sound and subtitles. 
Stephen Barker is an independent Heritage Advisor who works with museums, universities, and other heritage organisations, including Banbury Museum and Soldiers of Oxfordshire Museum. He delivers presentations and tours related to the First World War and British Civil Wars.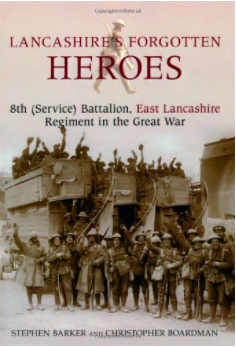 Stephen is a Trustee of the Bucks Military Museum Trust, the Old Gaol, Buckingham and is an Arts Council Museum Mentor. He is the author of 'Lancashire's Forgotten Heroes' - the 8th East Lancs in the Great War.
Milton Keynes Branch members will receive an automatic invite, but all are welcome.
Anyone who wishes to attend please send for an invite a few days in advance by emailing Stuart Macfarlan at macfarlan87@gmail.com
Wolverton Working Men's Social Club, 49 - 50, Stratford Road, Wolverton, MK12 5LS
21 May 2021 19:30