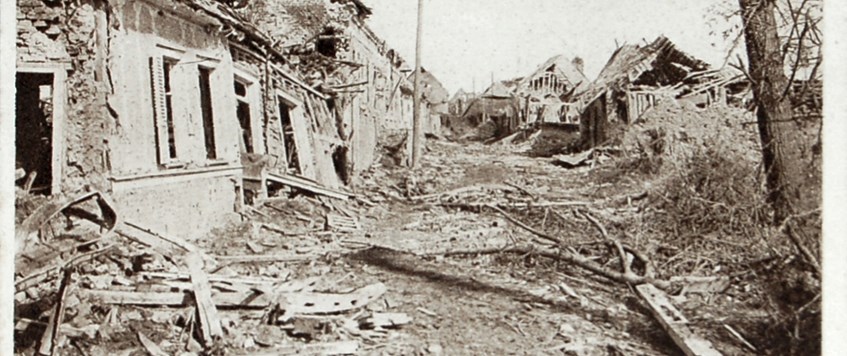 The Capture of Combles on 25 September took part as the larger 'Battle of Morval' during the Somme Campaign of 1916.
The village of Combles was well to the rear of the original area attacked in July and the area had become a shelter for German reserves, supplies and engineer stores and a staging area for reinforcements. 
Combles was attacked by the British and French after a number of delays due to rain and poor visibility. Brigades from the 56th and 5th divisions attacked the village from the north, and the French 2nd Division attacked from the south. The British attack swiftly established the defensive flank and patrols began to probe southwards.
In this presentation, Sean Godfrey will take a close look at this often overlooked battle.
Members and non-members of The Western Front Association are equally welcome. Any new visitors are guaranteed a friendly atmosphere and a warm welcome from a group of like-minded enthusiasts. 
Shilbottle Community Hall, Grange Road, Shilbottle, Northumberland, NE66 2XH
04 Oct 2021 19:30