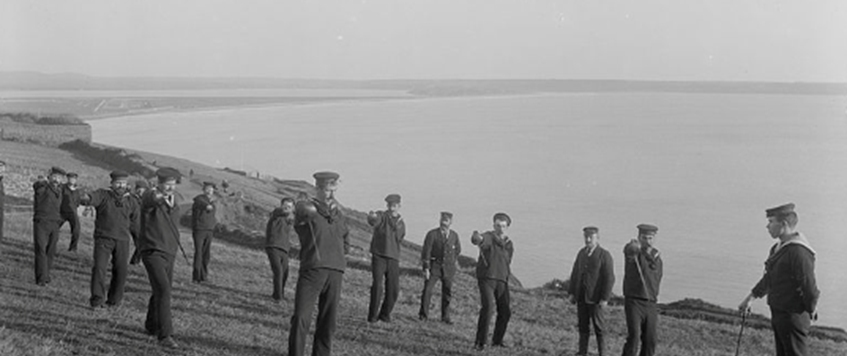 Alan Grint will tell the tale of local miners who joined the Royal Navy Voluntary Reserve. The majority found themselves posted to serve as Infantry, and service at Antwerp, Gallipoli and on the Western Front followed.
We suggest a voluntary donation of £3 per person.
Come and join us – we welcome guests and first-time attendees as well as WFA Members.
For further information, please contact Dave Barras, Branch Secretary on 07703603792 or email> d.barras@psforyou.org
Image: Members of the Royal Naval Reserve training at Tramore, County Waterford, c. 1905
The Alnwick Playhouse, Bondgate Without, Alnwick NE66 1PQ
06 Nov 2023 19:15