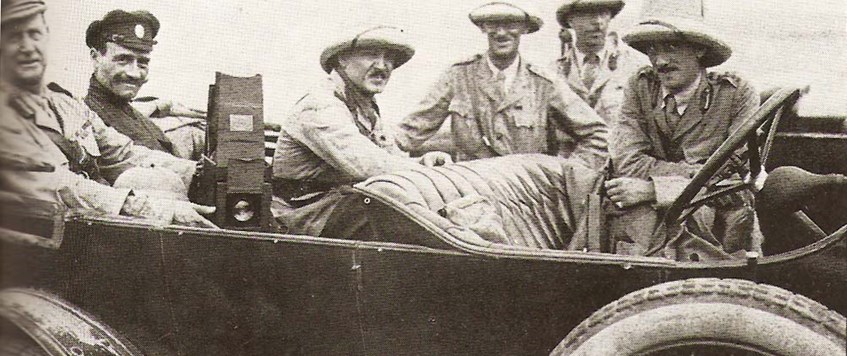 The Story of Dunsterforce is real Boys Own Paper stuff.  A story that could also underwrite a James Bond film, and precedes the SAS.
Dunsterforce was an Allied military force, established in December 1917 and named after its commander, Major-General Lionel Dunsterville. The force comprised fewer than 350 Australian, New Zealand, British and Canadian officers and NCOs, who were drawn from the Western and Mesopotamian fronts. The force was intended to organise local units in northern Iran (Persia) and South Caucasus, to replace the Tsarist army that had fought the Ottoman armies in Armenia. The Russians had also occupied northern Iran in co-operation with the British occupation of southern Iran, to create a cordon to prevent German and Ottoman agents from reaching Central Asia, Afghanistan and India.
Louise Provan has extensively researched this story, and recently gave a presentation to the Great War Group conference.  She lives locally to Dundee.
Glasite Hall, King Street, Dundee
28 Jan 2023 14:00