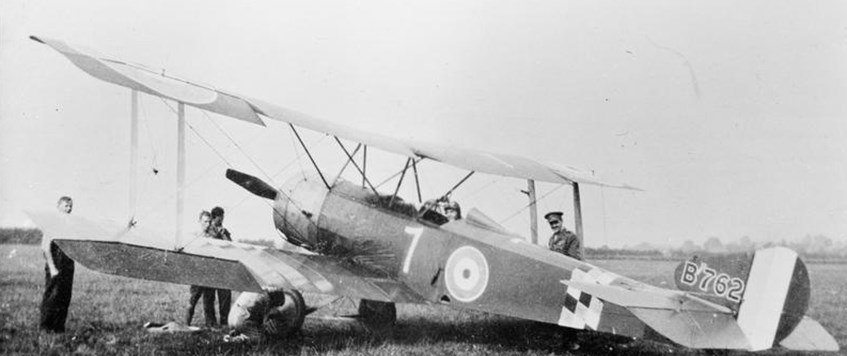 The RAF has been in existence for more than 100 years. The creation of the world's first independent air force is generally recognised as a landmark event in military history. The RAF's illustrious history and glorious victories are quite rightly the subject of national pride. But did creating an independent air force help or hinder the development of an effective national defence policy?
In this talk Greg Baughen describes how during the First World War the Royal Flying Corps developed into an extraordinarily sophisticated military force. All the major uses of air power, from battlefield close air support to strategic bombing, became standard operations.
He explains why it was thought necessary in 1917 to create an Air Ministry and combine the Royal Flying Corps and the Royal Naval Air Service into an independent RAF. He looks at the problems this created and the dangers it exposed the country to in the decades that followed. He also looks at some of the solutions, some of which bear a striking resemblance to the ideas of the original founders of the Royal Flying Corps.
Greg Baughen was educated at Sussex University where he obtained a degree in Mathematics. In a varied teaching career, he has taught Maths and English as a Foreign Language, to children and adults, in Britain and abroad. His interest in military aviation was sparked at a very early age by curiosity over the defeat of British and French air forces in the Battle of France in 1940.
For fifty years, he has delved though public archives in Britain and France seeking explanations. The quest has taken him back to the origins of air power in both countries and forwards to what might have been in the Cold War. In between marking homework and bringing up a family, he set about compiling a history of British and French air power. Retirement allowed him to turn this work into a series of books.
The first of in the series ("Blueprint for Victory") covers the history of British air power before and during the First World War. It describes how, after a problematic start, the force that existed by the end of the war was indeed the blueprint for a modern 20th century air force. For details of all books in the series see Greg Baughen books.
Members and non-members of The Western Front Association are equally welcome. Any new visitors are guaranteed a friendly atmosphere and a warm welcome from a group of like-minded enthusiasts. 
Royal Naval Association (Southend) , 73-79 East St, Southend-on-Sea, SS2 6LQ
24 Oct 2022 20:00