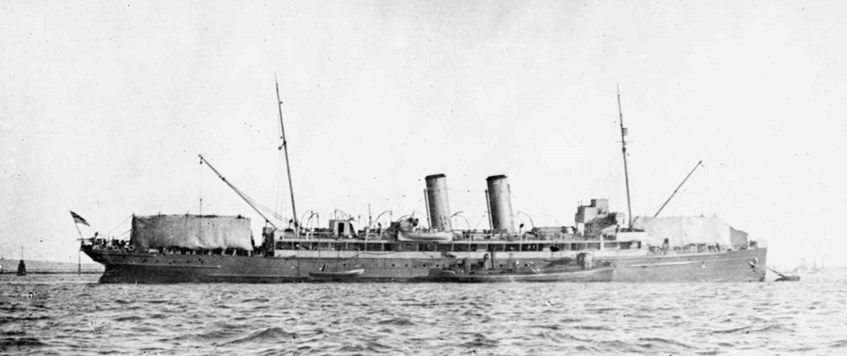 The decreasing impact of Omicron allows us to return to Cobham for our February meeting although we will continue to stream on the Zoom platform for those who, for whatever reason, prefer to join us on line.
We welcome back to Cobham Ian Castle, an acknowledged authority on the air war. In the summer of 1914, as Europe teetered on the brink of war, the spectre of immediate Zeppelin raids on London and other major British towns and cities loomed large.
When Winston Churchill, as First Lord of the Admiralty, accepted responsibility for the defence of London, he recognised that Zeppelins were most vulnerable when on the ground. Despite limited resources, he believed that attack was the best form of defence and, in autumn 1914, authorized the Royal Naval Air Service to carry out raids on Zeppelin bases in Germany.
In this talk, Ian Castle reveals the thrilling stories behind some of history's earliest examples of strategic bombing, at a time when aviation itself was in its infancy.
 Members of The Western Front Association and non-members are equally welcome in Cobham and online.  In Cobham, we ask for a modest £3 donation on the door.  This includes tea, coffee and biscuits at the break (before the Q&A session with the speaker).  Members joining us at Cobham can use our new cashless card system and use their credit card/phone with the new reader that will be available at the signing in desk.
Andy Thompson's February email update includes instructions for joining the Zoom meeting.  If you are not on Andy's email list, please contact him at andy.ewt@gmail.com  Those joining us on the Zoom platform are asked to contribute a donation of £3 – please pay by BACS to Surrey WF Branch Sort code: 30-15-52 Account number: 58493168. Reference with your family name.
Ian's talk starts at 8pm.  Doors open at Cobham at 7:15pm and the live meeting starts at 7:45pm.  You can join the Zoom meeting at any time after 07.30 pm to chat to other attendees or to just listen in
The photo shows the seaplane carrier HMS RIVIERA, one of the three seaplane carriers of the Cuxhaven raid. © IWM SP 1927
Cobham Day Centre, Lushington Drive, Cobham, Surrey KT11 2LY, UK
16 Feb 2022 19:45