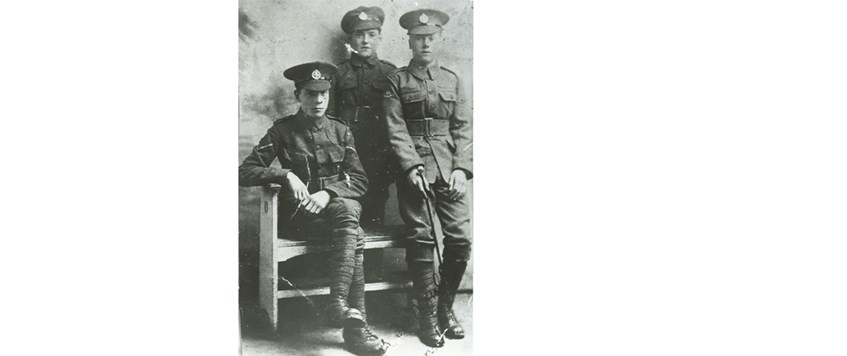 NOTE THE EARLIER DATE AS DECEMBER AND NEAR CHRISTMAS
After the outbreak of the Great War, boys as young as twelve were caught up in a national wave of patriotism and, in huge numbers, volunteered to serve their country. The press, recruiting offices and the Government all contributed to the enlistment of hundreds of thousands of under-age soldiers in both Britain and the Empire. On joining up, these lads falsified their ages, often aided by parents who believed their sons' obvious youth would make overseas service unlikely.
These boys frequently enlisted together, training for a year or more in the same battalions before they were sent abroad. Others joined up but were soon sent to units already fighting overseas and short of men: these lads might undergo as little as eight weeks' training.
Boys served in the bloodiest battles of the war, fighting at Ypres, the Somme and on Gallipoli. Many broke down under the strain and were returned home once parents supplied birth certificates proving their youth.
In this, the final update of his ground-breaking book, Richard van Emden reveals new hitherto unknown stories and adds many more unseen images.  He also proves that far more boys enlisted in the British Army under-age than originally estimated, providing compelling evidence that as many as 400,000 served.
Berkshire Sports and Social Club, Sonning Lane, Reading, RG4 6ST
14 Dec 2023 20:00