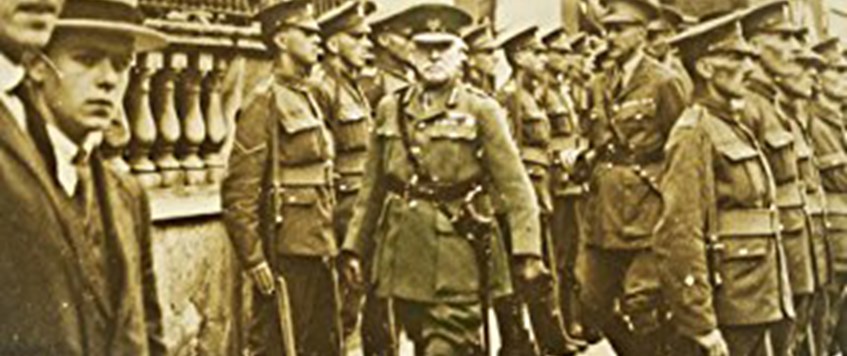 Patrick Crowley: General Sir Charles Monro
General Sir Charles Monro is, along with General Horne, perhaps one of the least-well-known generals from the First World War, yet he was one of the small number of army commanders on the Western Front.  He was one of the first divisional commanders in the BEF in 1914, and commanded at corps and army level as well.  He was also a key staff officer who helped improve shooting and tactics before the First World War, and was the officer who advised the evacuation of Gallipoli in the face of political and military opposition. He went on to become C in C India at a critical period (1916-1920), and the Amritsar massacre occurred during his stewardship. He had no children and as a result sources about him are scarce, so this talk by Colonel (Retd) Patrick Crowley is an excellent opportunity to discover more about this elusive but important commander. 
Patrick Crowley is currently the Chief Executive of the South East Reserve Forces' and Cadets' Association.  He leads a Tri-Service team which promotes the Reserves and encourages the Cadet experience in the nine counties of the South-East.  This follows 34 years of service with the Queen's Regiment and The Princess of Wales' Royal Regiment, of which he is still Deputy Colonel.  He is a keen military historian, having published four editions of the Guide to The Princess of Wales's Royal Regiment; The Infantry Regiments of Surrey; Afghanistan – The Three Wars; and Kut 1916.  A second edition of Kut 1916 was published in early 2016.
 His latest book, Loyal to Empire, the Story of General Sir Charles Monro, was published in May 2016. 
Berkshire Sports and Social Club, Sonning Lane, Reading, RG4 6ST
26 Mar 2020 20:00