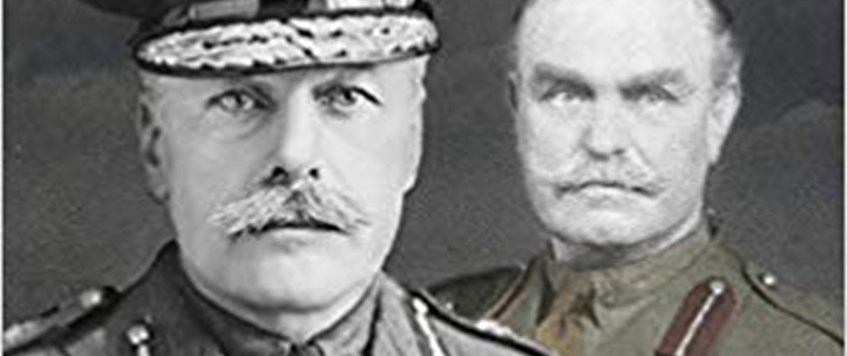 Same Speaker, Change of Topic.  Prof Gary Sheffield's talk will now be entitled: In Haig's Shadow - Brig-Gen Hugo de Pree and the First World War
Hugo de Pree was the nephew of Douglas Haig. Only nine years apart in age they were close friends. He had a distinguished military career in his own right. A gunner, he was Chief of Staff of IV Corps, and played a major role in planning the Battle of Cambrai. As a brigade commander in the RND in 1918, he was sacked for refusing to attack under adverse conditions, but then appointed to command a brigade in 38th Division. De Pree commanded it in the last weeks of the war. After Haig's death, as a Trustee of Haig's estate  he took a prominent role in appointing Duff Cooper to write Haig's official biography. After the war, De Pree wrote some important commentaries on Cambrai and the Hundred Days. His son, John, died when tunnelling out of a prisoner of war camp in 1942. 
Gary Sheffield has recently edited a selection of De Pree's papers -'In Haig's Shadow' (2019) and will discuss De Pree's career, what his writings reveal about his wartime experiences, and his significance as a key custodian of Haig's reputation. 
Berkshire Sports and Social Club, Sonning Lane, Reading, RG4 6ST
30 Jan 2020 20:00