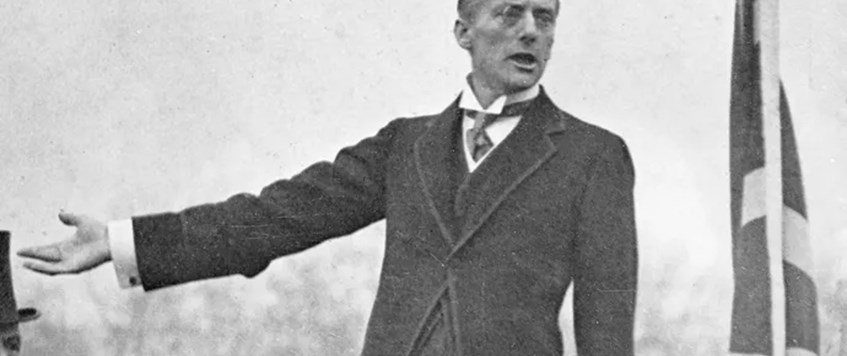 For our March 2023 meeting Tony Bolton will be our speaker on the subject of:
Reports From Iraq. The Mesopotamia Commission Report and the Resignation of Austen Chamberlain.
On 20 July 1916, the Prime Minister H. H. Asquith bowed to the outrage sweeping Parliament and country and agreed to appoint a Commission of Inquiry into the debacle that was the Mesopotamia Campaign. The Inquiry established by Act of Parliament was to inquire into-
 'The origin, inception and conduct of operations of war in Mesopotamia, including the supply of drafts, reinforcements, ammunition and equipment to the troops and fleet. The provision for the sick and wounded and the responsibility of those departments of Government whose duty it has been to minister to the wants of the forces employed in that theatre of war'.
Uniquely the inquiry took place while the campaign it was inquiring into was still raging.
The talk will look at the events in Mesopotamia which prompted the inquiry. The political backdrop in Britain and India together with the reasons why the Secretary of State for India, Austen Chamberlain resigned, despite in the words of Lord Curzon, being "the only high official who comes well out of the transaction."
Tony joined Holst and Company as a trainee design draughtsman in 1967, retiring after nearly 43 years as Regional Director of Civil Engineering Division of Vinci UK.
He has been a member of The Western Front Association almost from its inception in 1980. Tony is currently Chair of the Chesterfield Branch. He has contributed to BBC Radio Sheffield's Centenary programme and presented talks to many external groups on First World War subjects.
Tony completed his Masters degree in British First World War History with Distinction at Birmingham in 2014. His dissertation on the Resignation Of Austen Chamberlain and the Mesopotamia Commission also received a Distinction.
Berkshire Sports and Social Club, Sonning Lane, Reading, RG4 6ST
30 Mar 2023 20:00