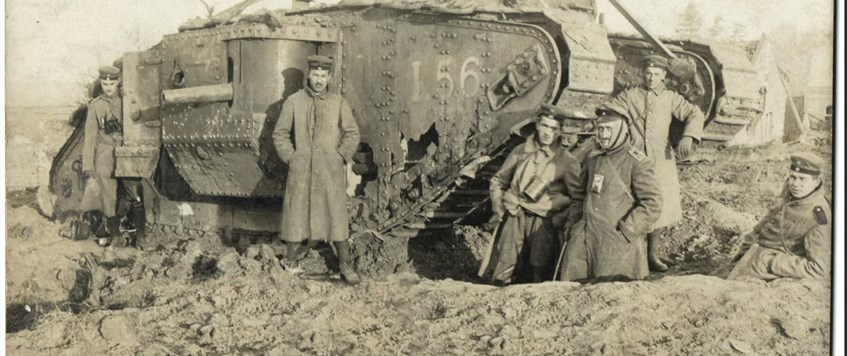 For our April Meeting Ross Beadle will talk to us on the subject of:
There was more to it than tanks: The Battle of Cambrai November and December 1917
On 20th November 1917, in a surprise attack, the British tanks smashed through the Hindenburg line in front of Cambrai. Yet by late afternoon the tank phase of the battle was all but over. The remaining 10 days were conducted in a method little different to Neuve Chapelle, nearly three years previously - a short bombardment and over the lads went. Then came a stunning, equally surprising German counter attack, before it all subsided in what was in effect a 'score draw'. Ross Beadle explains how an original innovative concept was distorted by 'mission creep' before the attack and then deteriorated into something very familiar afterwards.
Ross Beadle has been 'doing the First World War' in some way, shape or form since as an eleven year old he watched the BBC 26 part documentary. It has turned serious in the last 12 years, and he completed the MA at Birming ham in 2018. He has been a frequent lecturer to WFA branches since 2014. his specialist area is military planning and civil-military relations.
Berkshire Sports and Social Club, Sonning Lane, Reading, RG4 6ST
27 Apr 2023 20:00