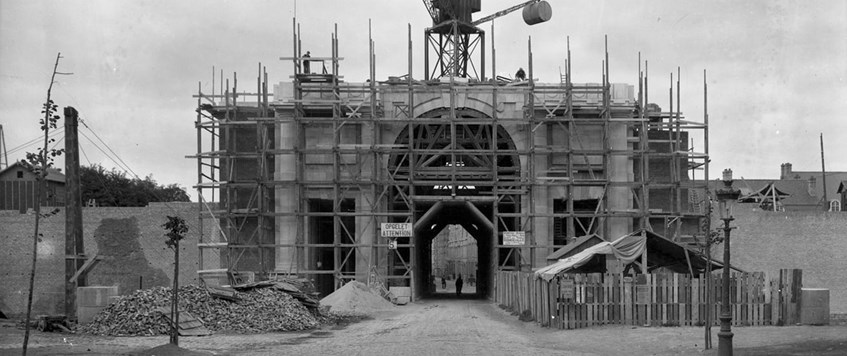 Our last meeting, in June 2023, before the summer break, will see Prof. Mark Connelly talk to us on the subject of:
Ypres: The Holy Ground of British Arms. How a Belgian city was turned into an outpost of the British Empire, 1919-1939
By the time of the Armistice, Ypres was already a legend throughout the British Empire. Five battles had been fought around the city which had turned it, and its surrounding hinterland, into a devastated wasteland. But this devastated zone had become known as holy ground to the people of the Empire sanctified by the blood of hundreds of thousands of soldiers. As soon as the war ended, visitors began to arrive. Some wanted to find out where loved ones had fought and died while others wanted to see something of the reality of the battlefields for themselves. This immediately created an important distinction between the visitor motivated but genuine feelings of respectful remembrance - rapidly renamed 'pilgrims' - and the 'tourist' others. At the same time, the local people began to recreate the pre-war lives and communities and also began to service the needs of visitors. In turn, this stirred up the potential for dispute as to who truly owned Ypres and how far reconstruction should be allowed to obliterate the landscape of the war. This talk will explore these issues and the way Ypres was perceived as something akin to a British possession during the 1920s and 1930s.
Mark Connelly is Professor of Modern History at the University of Kent. His main research and teaching interest is the First World War. He is particularly interested in the commemoration of the Great War, and is currently working on a book about battlefield tourism in the twenties and thirties. He also works closely with the Commonwealth War Graves Commission, and helped devise the tours around Ypres in the footsteps of the original visitors run from the Commission's Ieper office.
Berkshire Sports and Social Club, Sonning Lane, Reading, RG4 6ST
29 Jun 2023 20:00