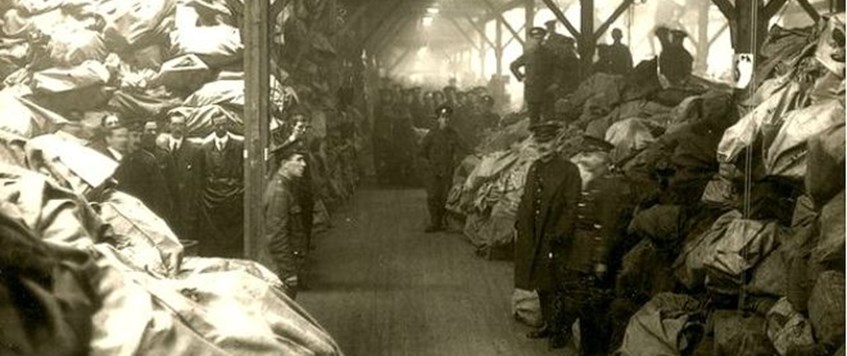 Chris Taft, from the British Postal Museum will outline the contribution made by the postal service to the First World War. It will explore not only the vital work of managing the postal system at home but the huge task of delivering mail to a world at war. It will also explore the role played by women who had to carry on the postal business at home managing in circumstances where vast numbers of the regular workforce were off at war. It will draw on original research from the Royal Mail Archive, held by The Postal Museum.
Refreshments are served after the talk, which enables visitors to prepare for the question and answer session, which are always interesting and draw out further details from the presentation.
Members and non-members of The Western Front Association are equally welcome. Any new visitors are guaranteed a friendly atmosphere and a warm welcome from a group of like-minded enthusiasts.
Manor Academy, Millfield Lane, Nether Poppleton, York, YO26 6PA
(Peter Palmer) 01274 642907
13 Nov 2021 14:30