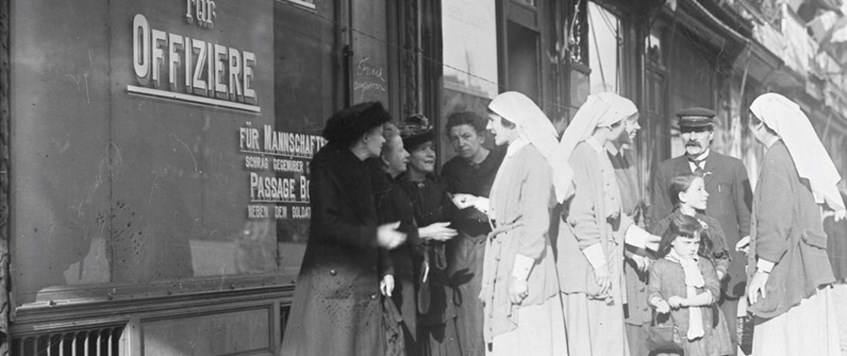 The presentation will be live and online.
At 3:50 a.m. on 31 July 1917, the Allies attacked across an eleven mile front in the Ypres sector, the beginning of the Third Battle of Ypres. On 1 August nurses and other medical staff at Canadian Casualty Clearing Station No. 2 battled to care for the more than 2,000 wounded soldiers who swamped the 300 available beds in a single 24-hour period. This was not the first crisis that Canadian nurses had coped with, nor would it be the last.
In Casualty Clearing Stations and hospitals, on ambulance trains and in operating theatres, Canadian nurses withstood shellfire and bombing raids, illness and emotional trauma to care for their patients across the Western front. Through the nurses' own writings and some of their photographs, this talk by Andrea McKenzie illustrates their unique experiences as Canadians, as military officers, and as nurses on the Western Front during the last eighteen months of the war and beyond – from Passchendaele to peace.
Andrea McKenzie is chair of and associate professor with the Writing Department at York University in Toronto, Canada, as well as an associate member of the Graduate Program in History.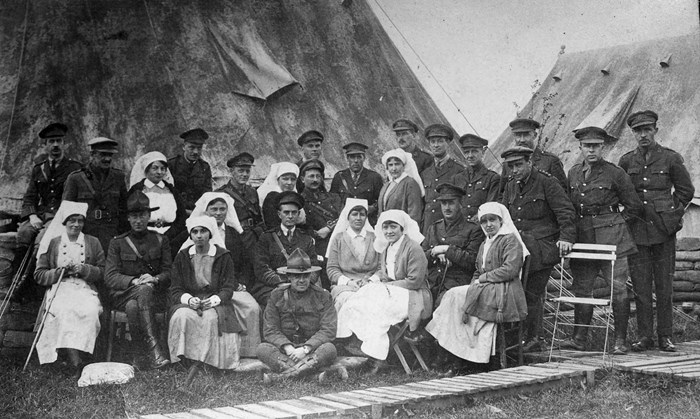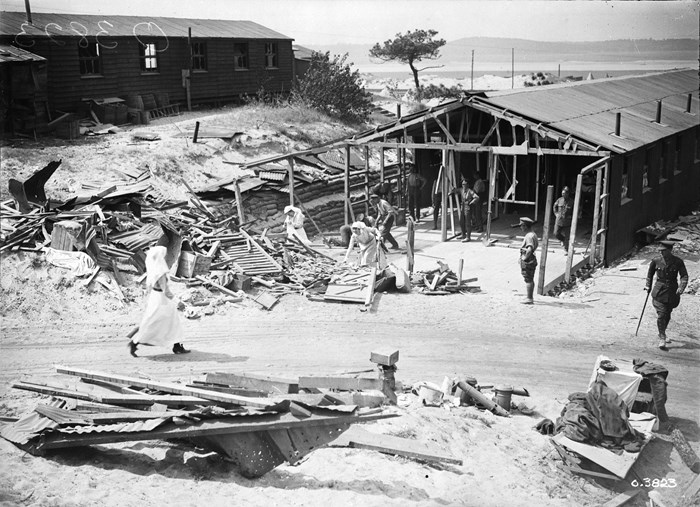 Members wishing to participate will need to register: details of how to register will be circulated via The Western Front Association's newsletter 'Trench Lines'. If you are not a subscriber to 'Trench Lines' please subscribe now. 
To subscribe to Trench Lines, go to the homepage of The Western Front Association website and complete your details in the 'Newsletter sign up' box. 
It is also possible to register by clicking this link: Canadian Nurses on the Western Front
The talk will be undertaken using the 'Zoom' software which is freely available. It may not be necessary to load the software to your PC / iPad etc: but we would recommend doing so if you wish to participate in this event.
Please Note:  Once registrations hit capacity (we have a 1000 limit on the webinars) then you won't be able to register. If this happens, you can still watch the event via the Facebook Live Stream (subject to any technical hitches) on our Facebook page. Alternatively, these are loaded to our YouTube channel where they can be watched a few weeks after the event.  
Your Computer, Your Home
ONLINE: Canadian Nurses on the Western Front: From Passchendaele to Peace with Andrea McKenzie, office@westernfrontassociation.com
24 Jan 2022 20:00