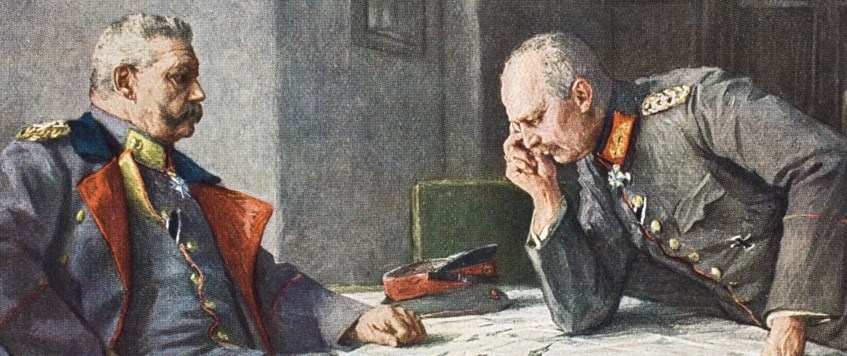 The presentation will be live and online. 
After relatively unsuccessful attacks on the Somme and the Lys, General Ludendorff sought a new sector in which to continue the heavy assaults of his 1918 Spring offensive. He chose the thinly held Aisne front between Soissons and Reims.
The German advance here was the furthest ever made, on one day, on the Western Front since the advent of trench warfare in late 1914. On the first day of the battle the German army advanced fifteen miles, opening up a salient twenty-five miles wide and taking almost 25,000 prisoners. The British Army's IX Corps was virtually wiped out.
This talk will examine the characteristics of this German offensive that led Major General H E Essameto remark 'The technique now to be demonstrated in its highest perfection by the Germans [on the Aisne] was to set the pattern for most of the coming offensives of the war and to continue to be employed in World War Two on the Russian Front and finally, with remarkable initial success, in the Ardennes in December 1944.'
This talk by David Blanchard also considers how the German's tactical success proved their strategic failure. Although the initial offensive was a brilliant set piece, it lost momentum in subsequent days due to poor planning and overreaching ambition.
The Third Battle of the Aisne was the last successful German offensive of the war; thereafter the British and the French took the initiative on the Western Front.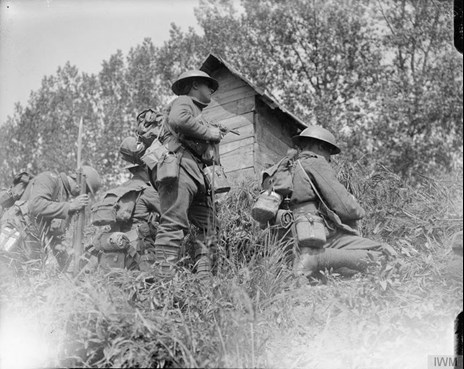 Above: Men of the Worcestershire Regiment holding the southern bank of the River Aisne at Maizy, 27 May 1918. (IWM Q 6658)
Members wishing to participate will need to register: details of how to register will be circulated via The Western Front Association's newsletter 'Trench Lines'. If you are not a subscriber to 'Trench Lines' please subscribe now. 
To subscribe to Trench Lines, go to the homepage of The Western Front Association website and complete your details in the 'Newsletter sign up' box. 
It is also possible to register by clicking this link: The Aisne Again – the essence of Blitzkrieg?
The talk will be undertaken using the 'Zoom' software which is freely available. It may not be necessary to load the software to your PC / iPad etc: but we would recommend doing so if you wish to participate in this event.
Please Note : > Once registrations hit capacity (we have a 1000 limit on the webinars) then you won't be able to register. If this happens, you can still watch the event via the Facebook Live Stream (subject to any technical hitches) on our Facebook page. Alternatively, these are loaded to our YouTube channel where they can be watched a few weeks after the event.  
Your Computer, Your Home
ONLINE: The Aisne Again – the Essence of Blitzkrieg in the Spring of 1918?, office@westernfrontassociation.com
23 May 2022 20:00